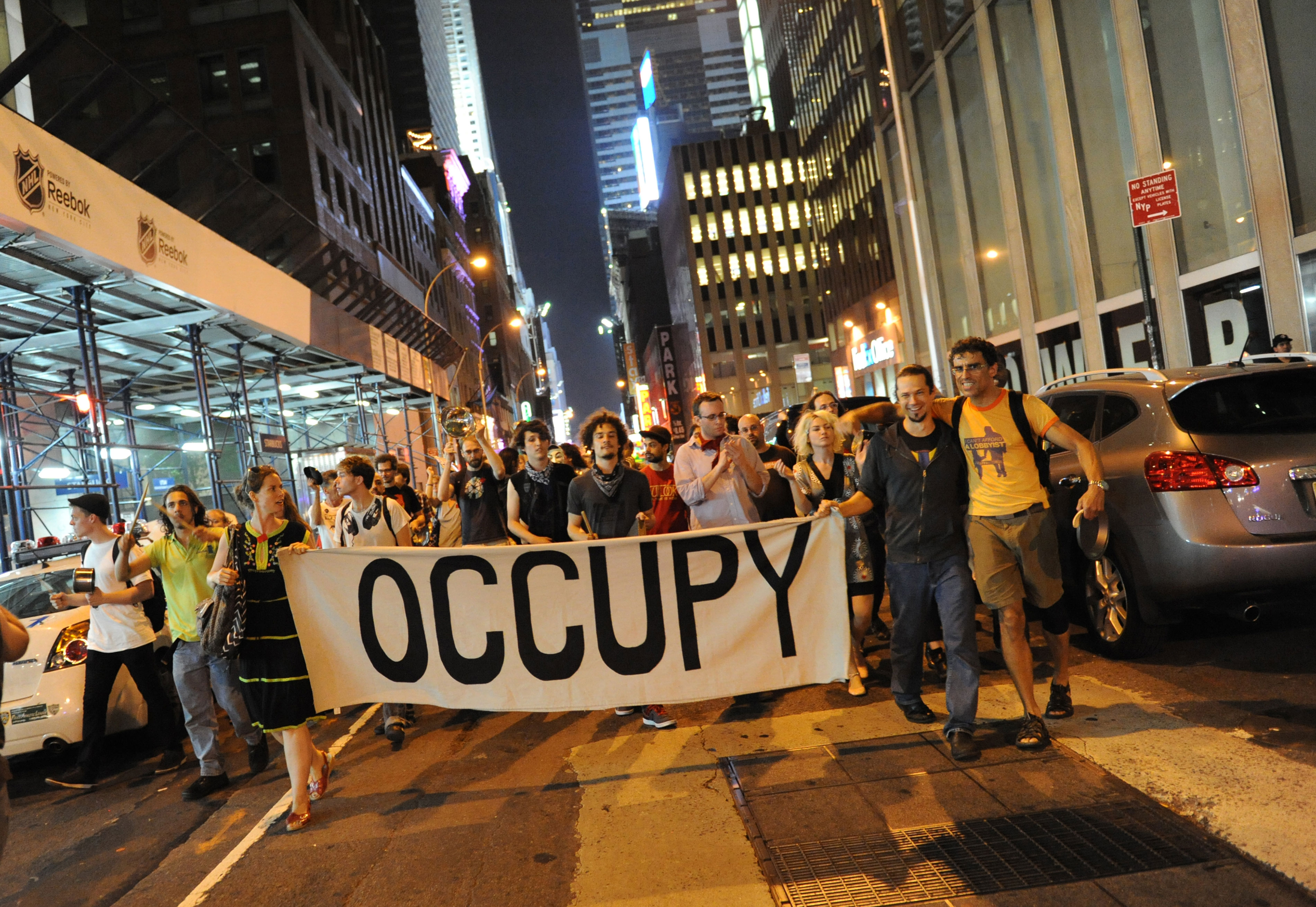 Occupy.com is...
…a work in progress.
…a new media channel that will amplify the voices of Occupy. We use media to call for social, economic and environmental justice. We seek to inspire resistance, engagement and the creation of the new world we imagine.
…an open invitation to creators of every stripe: journalists, musicians, photographers, painters, filmmakers, poets, game developers, cartoonists, podcasters – every genre, form and style. We're striving to become an open platform, where everyone can post and everyone can curate. In the meanwhile, we're curating the content ourselves. We're building the site one step at time. We're learning.
…independent and non-profit. We consist of a small but growing group of dedicated occupiers working in solidarity with the movement. We are supported by a combination of donations and volunteerism. There is no GA or Spokes Council overseeing us, but we are morally accountable to the movement as a whole.