Egypt's Atheists Struggle for Full Citizenship Rights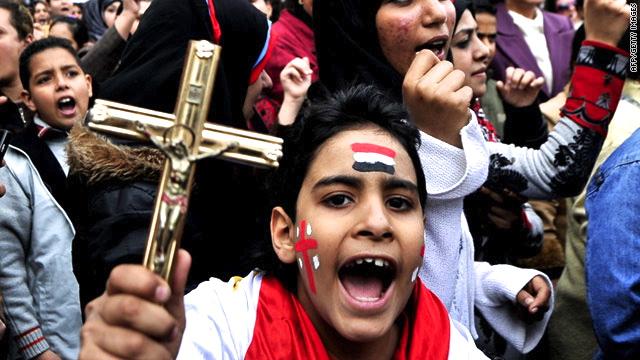 Religious leaders in Egypt, Muslim and Christian, have once again found a common subject to unify around: the ban of other religious minorities, including atheists, who seek to enjoy their same rights.
Proposed amendments to Egypt's constitution that extend rights to religious minorities, beyond Copts and Jews, have angered both sides. But they've also provided a chance for non-believers to speak out and be heard. In the now-suspended constitution, the third amendment states that the religious laws of Egyptian Christians and Jews are the main principles of legislation determining personal status laws, religious affairs and people's choice of spiritual leaders.
The new amendment would replace "Christians and Jews" with "non-Muslims," opening the door for long awaited rights to other religious minority groups and non-believers who are not Muslim, Christian or Jewish.
The amendment was rejected by al-Azhar, Egypt's highest Sunni Muslim authority, as well as the Coptic Church. Some conservatives went on a frenzy in the media, describing how the change would threaten society and its morals by allowing those of different faiths to be governed by the proposed amendments, as it could allow "sons and daughters to marry their parents."
The Islamic Group Gamaa Islamiya released a statement on September 21 denouncing the proposed change, saying it will give rights to those whose religious legislation "allows for incest or gay marriage."
"This amendment also means the existence of personal status laws to atheistic groups, pornographic or Satanists, and that represents an attack on religious and ethical values," said the conservative group.
Ultra-conservatives' scare campaigns against political opponents, in which secularism is viewed as an end to religion, has been increasing since the January 25, 2011, revolution. The group, a former militant organization whose members denounced violence in prison during the 2000s after carrying out a decade of attacks, was blamed for assassinating President Anwar Al Sadat and is a visible political player with influence among its base of Sunni conservatives.
Telling worshipers who to vote for, and tarnishing opponents with anti-religious sentiments, some sheikhs have fought secularists tooth and nail and proved effective doing so, notably in last year's referendum on the Islamic led constitution. Many moderate members of the committee to draft the 2012 constitution walked out, accusing the Islamists of hijacking the process and forcing their vision on the nation.
The final version of that constitution earned strong condemnation by human rights groups that said it ignored critical rights issues and put Islamic views in its place. Mixing politics with religion is nothing new here, but implying in plain language that only certain religious groups should have full rights, is. Insulting religion was a charge that brought many activists to court during the Mubarak era, and the process has continued since the revolution.
Albert Saber, an atheist activist with a Christian background, was arrested in September 2012 after a mob of angry religious men surrounded his house, accusing him of posting a copy of a 2012 film on his blog. The American made film deemed offensive to Muslims was made by Egyptian-Americans in California. Saber, who called the police requesting protection for his family, was instead arrested. He was reportedly abused by police and subsequently accused of insulting religion.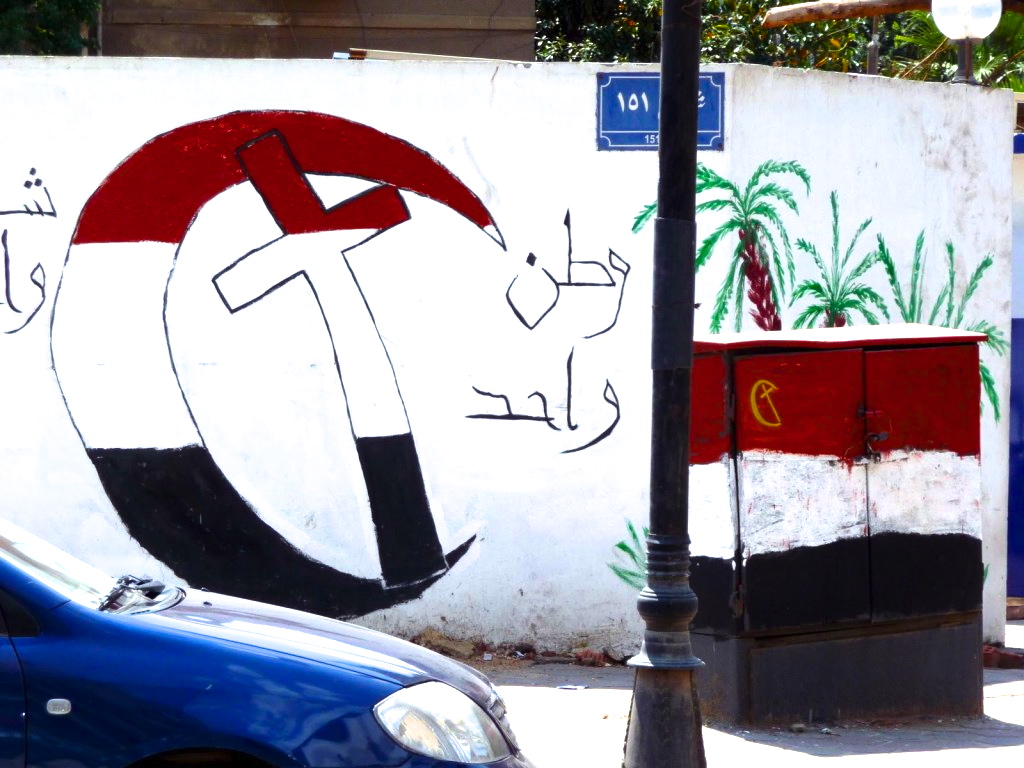 Saber was later released and an Egyptian court sentenced the filmmakers to death in absentia, after clashes broke out in protests outside the American Embassy in Cairo.
While insulting religion is not treated lightly either in laws or society, a small group of atheist activists are still managing to be heard — and attacked — online.
Egypt's second amendment, which remains intact, says that Islam is the state's religion and Arabic is its mother tongue, leaving millions who don't follow Islam in need of their own legislation. For example, since the Coptic church doesn't allow divorce, Christian couples in Egypt must prove their marriage is void and obtain a court order, though even then they risk the Church not recognizing the divorce or other future engagements.
In late September, the head of al-Azhar was quoted in Al-Masry Al-Youm newspaper as saying that freedom of belief is for everyone, but "practicing, building worship houses and legislation is exclusive to the three divine [Abrahamic] religions."
He added that "allowing non Muslims, especially 'earthy' religion to do so, is something Egypt doesn't know."
The church's Archbishop Aramiyah expressed similar sentiments, urging the Constitutional Committee tasked with developing the country's latest document to only include Christians and Jews specifically in the article. He told the press that changing the amendments will "harm Muslims and Christians."
In response to the archbishop's statements, a group of Coptic activists staged a small protest on September 25 outside the Coptic Cathedral in Abbassyia, northern Cairo, to "protest the notion that religious freedoms in Egypt are exclusive to Ibrahamic religions."
Egyptian atheists, albeit a small minority in a largely conservative society, have sent a letter to the Egyptian interim President Adly Mansour urging him to consider the rights of non-believers.
"We are a group of Egyptian citizens, who love this country. We wish to live under a secular state, not religious and not military, we wish to see a state that entrenches the values of freedom, justice and equality," opened the letter addressing President Mansour, which was signed by a group of outspoken religious freedom activists.
"We want a law that looks at all Egyptians with equality, without looking at any racial, sexual, or religious differences," the letter continued, and called for the cancellation of the second amendment which they said blocked non-Muslims from reaching high positions of power in the state.
"Our demand is a humane legitimate demand, in light of the human rights declaration that Egypt has signed onto," they wrote.
The letter angered conservatives, whose resentments made headlines. On September 23, al-Azhar's former deputy, Mahmoud Ashour, told the press that the change "will bring uncountable problems upon Egypt" and added that it will not only "allow the son to marry his mother or the brother marrying his sister or even gay marriage, but it [could] turn our society from a religious by nature one to an exporter of earthly religions and phenomena that would deteriorate the fabric of the community and bring upon unneeded problems."
While the wait, and the battle, continues for the right not to believe in Egypt, international concerns are growing over the role of religious freedom in this country still struggling with sectarian violence and tensions since the July military ouster of Islamist President Mohamed Morsi.