Impunity in West Virginia As Criminal Law-Breaking Polluters Still Walk Free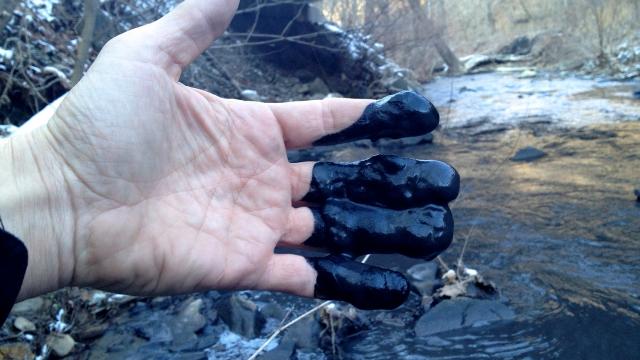 Charleston, West Virginia resident Rich Katz smelled licorice coming from the Kanawha River on the morning on February 11, 2014. He knew immediately it was MCHM, the chemical that Freedom Industries spilled into the Elk River one month before, on January 9. Though the West Virginia Department of Environmental Protection said there was no MCHM in Patriot Coal's recent dumping of 10,000 gallons of coal slurry into the Kanawha River, Katz believes otherwise.
"I'm not buying it, because I smelled it, and I know what that smells like. If you lived in Charleston for the last month, you know that smell," Katz said.
The spill directly affected several hundred residents of the rural community of Winifrede, though Katz believes drinking water supplies for the rest of the state will not be tainted by Patriot's latest spill. Katz took photos not only of the spill itself, but of work crews packing hay bales together with wire, and using the hay combined with fist-sized chunks of limestone gravel to build miniature dams to keep the spill from spreading.
Work crews were also pouring a chemical into the water that compacted slurry into chunks, to be vacuumed up by large machines used to remove the coagulant from the water. "After taking pictures, I shot some video, headed up the road, got down by the river, and it reeked of licorice, which is telltale smell of MCHM," Katz said.
Katz wasn't the only one who smelled black licorice coming from the Kanawha River. Vivian Stockman, project coordinator for the Huntington, West Virginia-based Ohio Valley Environmental Coalition (OVEC) was also on the scene shooting photos of the spill and the cleanup efforts. According to the state Department of Environmental Protection, Patriot Coal's Kanawha Eagle operation discontinued its use of MCHM in January. But like Katz, Stockman is skeptical.
"The river is definitely running black. The stream up close to the coal prep plant down by where it feeds in to the Kanawha, was running black," Stockman said. "At one point, I got a waft of that licorice smell that some folks said was in the frothing agents at the coal plant."
"There was MCHM in [the spill], and I also got a burning sensation in my throat. I ran into folks from another environmental group and they all got the waft of licorice," Stockman continued.
On January 29, Scott Simonton, vice chair of the West Virginia Environmental Quality Board and a scientist at Marshall University, told a Joint Commission on Water Resources that when heated in showers, MCHM breaks down into formaldehyde, a cancer-causing agent.
"Formaldehyde is a known human carcinogen. That's important and so we thought, 'Wow, we should be looking for formaldehyde.' Sure enough we have found formaldehyde in the water system," Simonton told the panel. Officials for West Virginia American Water and the bureau for Public Health called Simonton's remarks "unfounded", "misleading", and "irresponsible."
Stockman believes that spills like the February 11 incident are symptomatic of a larger issue of lax regulation of the coal industry, insufficient enforcement by state regulators, and a political system completely owned by big money from the coal industry.
"Coal prep plant waste has been injected underground by the hundreds of thousands of gallons, and we have these blackwater spills, as they call them, at a regular basis," Stockman said. "They get our politicians to agree to all the demands of the fossil fuel industry. Penalties are given and fines are levied, but this is a very loose regulating environment. The politicians seem to be aware of that."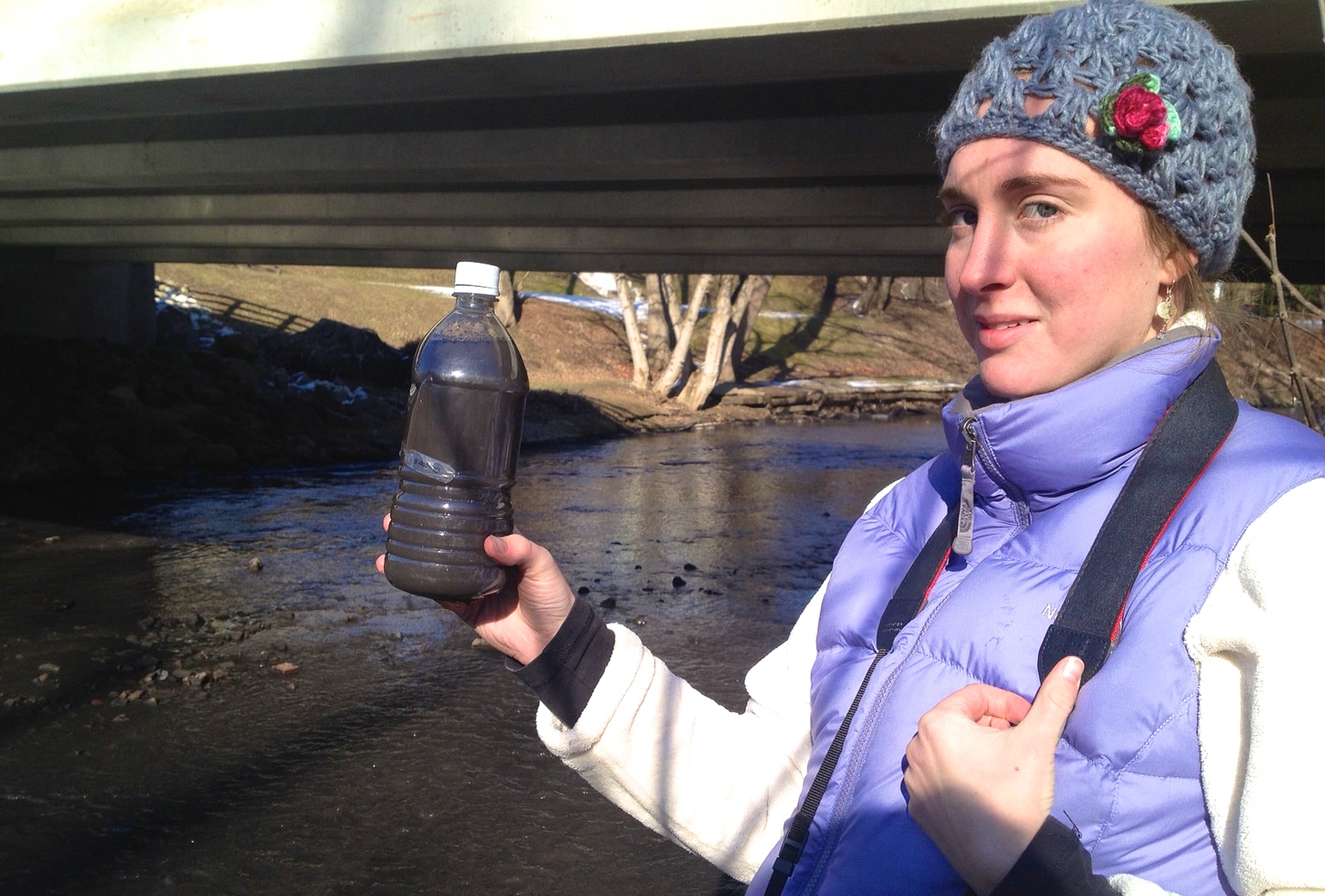 Piecemeal Reforms
In the wake of Elk River spill, West Virginia's state senate unanimously passed a chemical storage regulatory bill. On the evening of February 12, a newer house version passed unanimously through the health committee. The house strengthened the senate version of the new regulatory bill by including an amendment that would require the state's 300-plus water treatment plants to have either a secondary water intake point or to store a three- to five-day supply of untreated water.
If the provisions in the bill just passed by the House Health committee had been active on January 9, the West Virginia American Water Company could have potentially shut down the primary water intake system and kept MCHM from contaminating drinking water for 300,000 West Virginians.
While Governor Earl Ray Tomblin, a democrat, supports the legislation, full accountability for the coal industry isn't likely.
As reported in the previous installment of this series, Tomblin's 2012 gubernatorial campaign received two maximum $1,000 donationsfrom Patriot Coal chairman and CEO Bennett K. Hatfield. Hatfield's company also spilled 2,400 gallons of BT50D – a chemical used to spray train cars carrying coal – into the Pond Fork of the Little Coal River in Boone County, turning the river white. No accountability was doled out for that incident.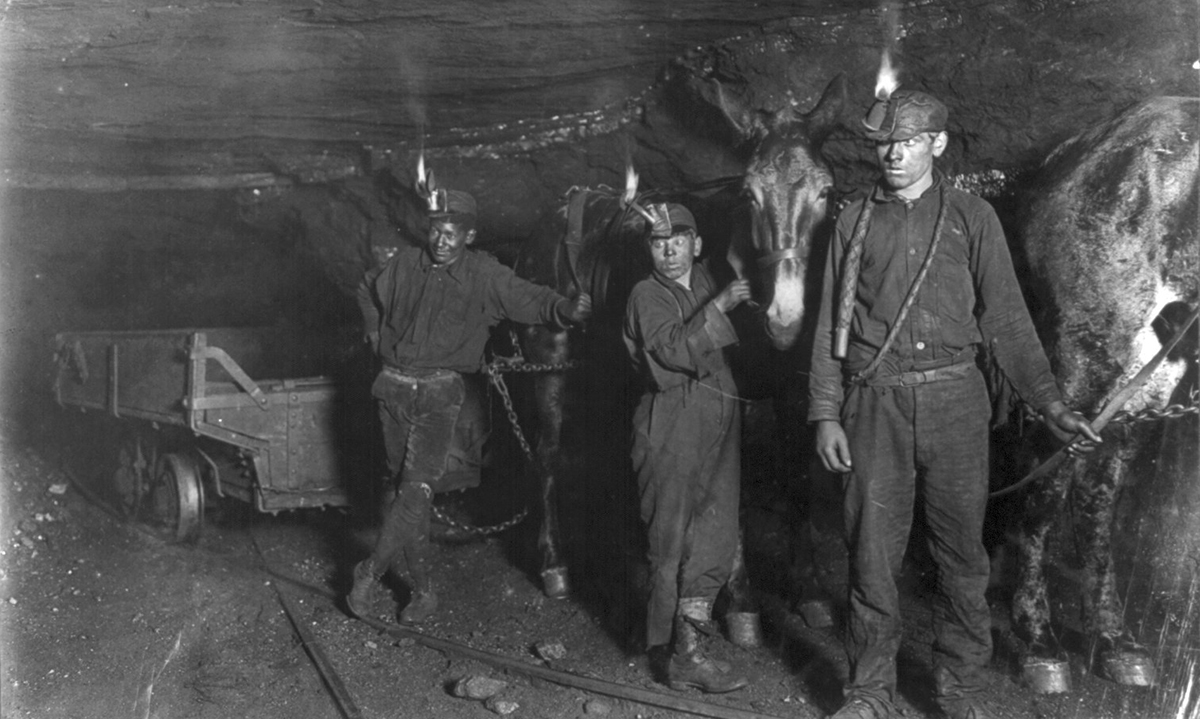 A History of Dishonesty
The recent spills have shown that Patriot Coal and Freedom Industries have both shown a pattern of acting with impunity. Freedom Industries' recent actions have in particular allowed others to shine a light on its less-than-reputable history. The company skipped a recent congressional hearing, despite representatives from the West Virginia Department of Environmental Protection and West Virginia American Water being present.
According to the Associated Press, Freedom Industries also knew about the leak of PPH along with the leak of MCHM on January 9, but purposely did not report the second chemical's presence until weeks later.
Reports have also surfaced of Freedom Industries having been aware three months before the spill that the storage facility didn't meet industry standards after a review by federal inspectors.
Freedom Industries filed for Chapter 11 bankruptcy not long after the spill, giving the corporation immunity from at least 25 pending citizen lawsuits and one federal lawsuit.
Just an hour after filing for bankruptcy, Freedom Industries filed an emergency motion for debtor-in-possession (DIP) funding, which would allow it to secure up to $5 million in loans to continue operations. On Friday, January 17, just 8 days after the spill, Freedom Industries owner J. Clifford Forest incorporated a new company called Mountaineer Funding, LLC.
In the DIP agreement brokered in bankruptcy court, Freedom Industries' proposed DIP lender, WV Funding, LLC, which had no incorporation records in either West Virginia or Pennsylvania, had two places to sign on its agreement – one for Freedom Industries, and one for Mountaineer Funding, LLC.
The logic? Though still unproven, Freedom Industries may have orchestrated a plan to file for bankruptcy and dodge accountability for the spill in court, while setting up a phantom corporation to loan itself money so it could continue operations.
Freedom owed the IRS $2.4 million in back taxes dating back to at least 2000 – and it owed $3.6 million to its top 20 creditors. The IRS had placed at least 3 liens on Freedom's property. It also owed more than $200,000 in state taxes.
Freedom founder Carl Kennedy filed for bankruptcy in 2005 after he was charged with tax evasion and willful failure to pay over $1 million in employees' federal tax withholdings to the IRS, while he was an accountant for Freedom Industries, Poca Blending and New River Chemical Company. He pleaded guilty to both charges in U.S. District Court in West Virginia's Southern District.
According to the West Virginia Gazette, Freedom Industries' founder was also sentenced to more than three years in prison, but had his sentence cut almost in half after he cooperated with authorities on controlled cocaine purchases. In 1987, Kennedy pled guilty to selling over three-quarters-of-a-pound of cocaine in a drug scandal that ended the career of former Charleston Mayor Mike Roark.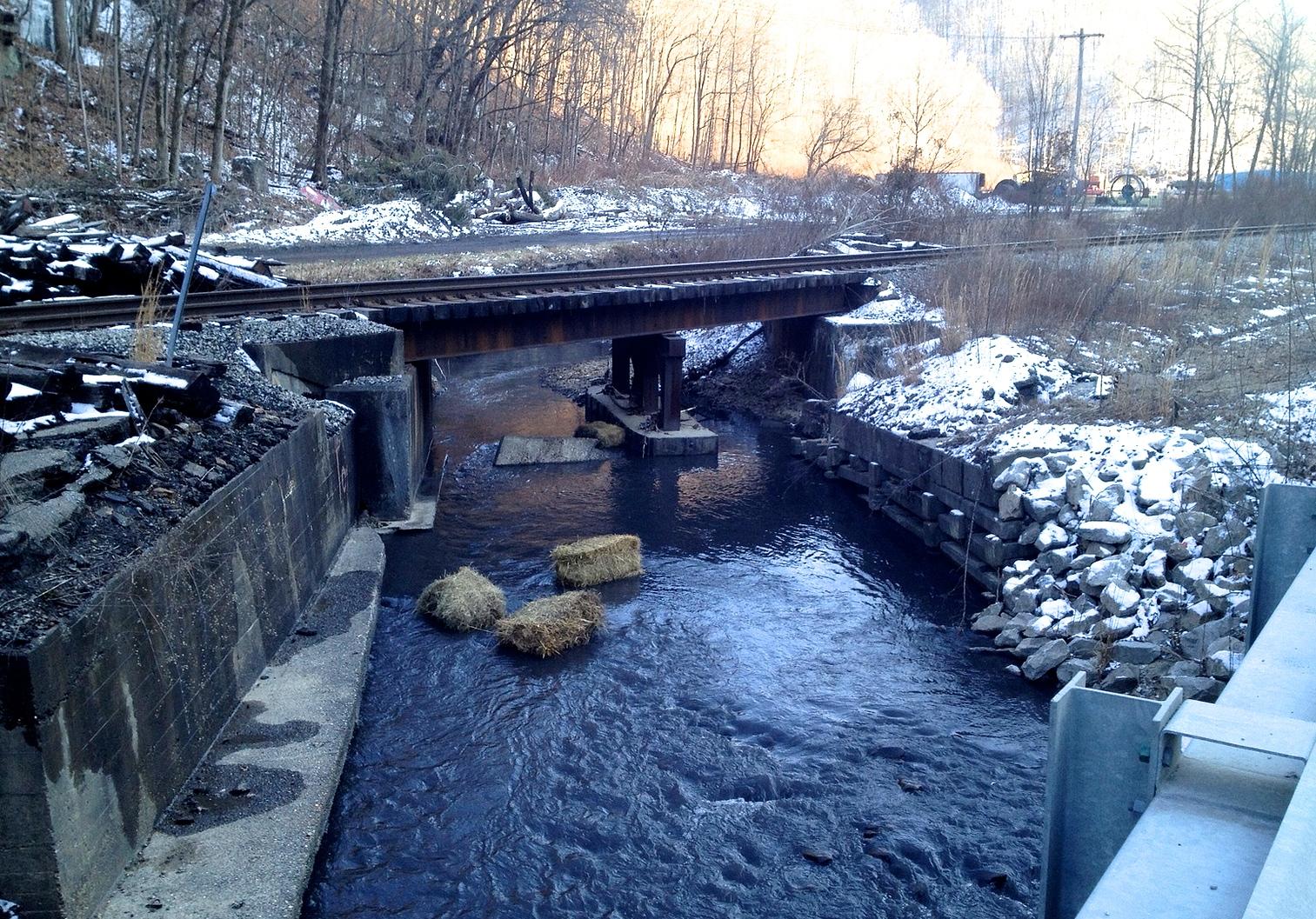 Koch Connections
Right-wing political bundlers David and Charles Koch, of Koch Industries, may have also reaped financial wealth both from Freedom Industries' operations and from the aftermath of the spill, through various corporate connections.
Koch Industries, the second-largest privately-owned company in the United States, has owned Georgia Pacific since 2005. That Koch subsidiary manufactured the "Talon line" of chemicals used by Freedom Industries for their coal processing. Since 2008, the Talon line has been used for coal operations in West Virginia, Virginia, Pennsylvania, Ohio, Maryland, Minnesota, Kentucky and Michigan. Just after the spill, the newly-launched West Virginia chapter of Americans for Prosperity – the Koch-funded political advocacy group – was handing out gallon jugs of water in Charleston.
The Koch Brothers also own Flint Hills Resources which manufactures paraxylene – one of the main chemical ingredients in terephthalic acid, a raw material used to produce PET (Polyethylene terephthalate) to make plastic water bottles.
Eighty percent of PET materials end up in water bottles used by Nestle (Pure Life water), Coca-Cola (Dasani) and Pepsi (Aquafina). BothCoca-Cola and Pepsi have admitted their bottled water is simply tap water, and Nestle's claims of using "pure" water have been debunked by RT's Abby Martin.
As West Virginians continue to depend on bottled water for their potable water needs, bottled water sales are skyrocketing for Nestle, Coca-Cola, Pepsi – and most likely for Flint Hills Resources as well.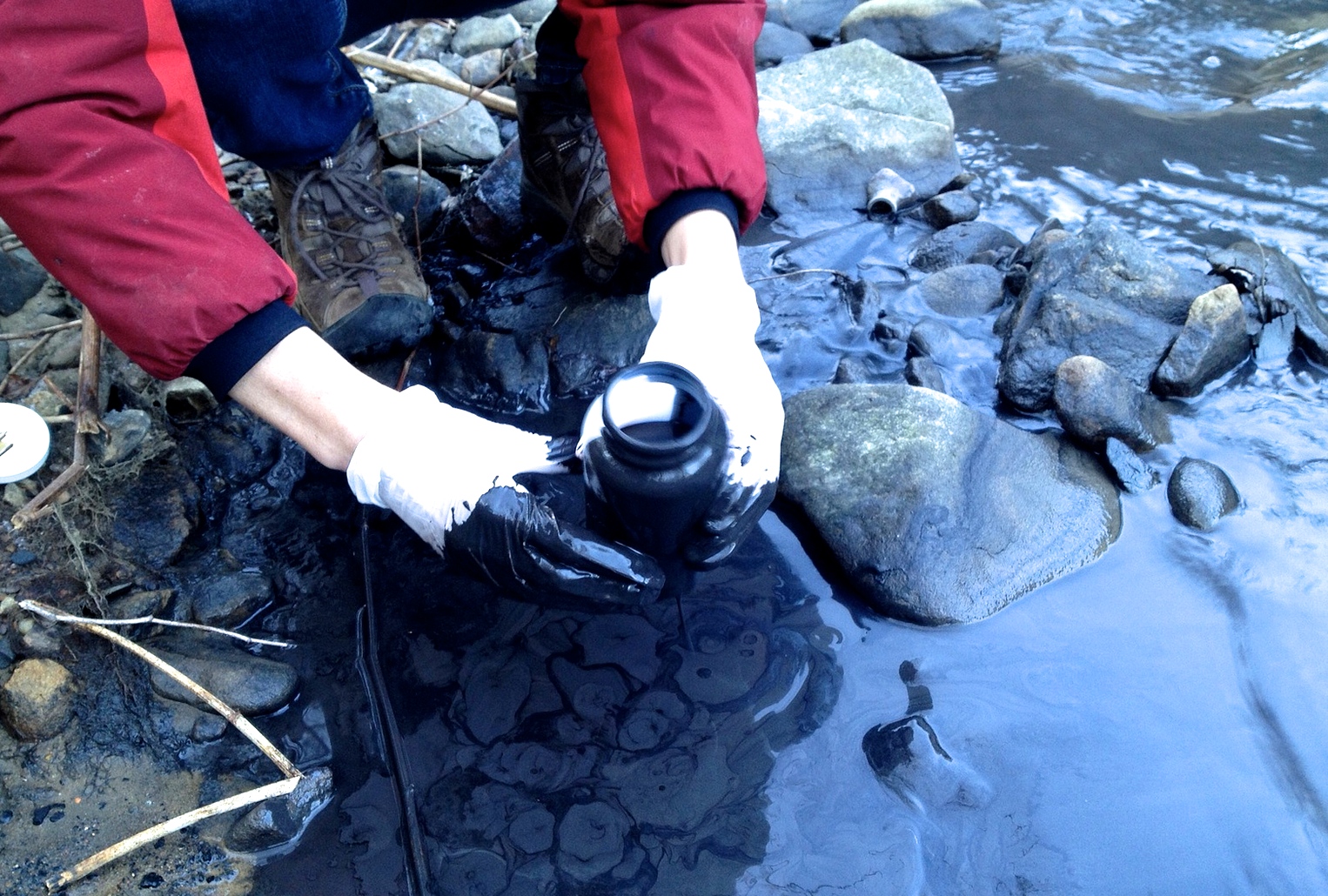 Possible Criminal Action
The Department of Justice has already begun criminal proceedings against Freedom Industries in connection with the Elk River spill, and more federal action may be pending. As I reported in my previous story, the federal Office of Surface Mining Reclamation and Enforcement (OSMRE) is due to respond to five claims of the West Virginia Department of Environmental Protection's failure to regulate the coal industry, cited by the activist group West Virginia Citizens Action for Real Enforcement (WV CARE). Rich Katz says the DEP is not held in high regard by West Virginians for doing the job it was created to do.
"As far as rank and file citizenry, the DEP has very little credibility. Most people understand that the DEP does not do a very good job of protecting the environment," Katz said. "They however do a very good job of protecting industry interests."
According to Katz, a provision in state law allows for the direct citizens right of action, where citizens can sue the DEP for not doing what they're supposed to do. However, the process requires filing a 60-day notice that you intend to sue, whereupon the state comes in at the end of the 60-day period, saying they will extend jurisdiction.
"What happens in these scenarios is when the DEP does investigate and issue a violation, it's fought by industry, and ultimately what happens is they enter into a consensus agreement, which usually amounts to a slap on the wrist," Katz said.
Section 733 of the Surface Mining Control and Reclamation Act (SMCRA) allows for citizens to petition the federal Environmental Protection Agency to revoke the state's regulatory autonomy if citizens feel the mining industry isn't being properly regulated. WV CARE has filed for a 733 SMCRA petition, and action on that is still pending. Vivian Stockman of OVEC believes the best plan for action comes from voting corrupt politicians out of power.
"I'm confident that when people go to the ballot box, they'll remember the smell of licorice and vote accordingly. But right now, we don't really have anyone willing to run who will challenge the coal industry."
Carl Gibson, is a spokesman and organizer for US Uncut, a nonviolent, creative direct-action movement to stop budget cuts by getting corporations to pay their fair share of taxes. Contact Carl on the Commons or read his other articles on occupy.com.