Opinion: The Need For Free Expression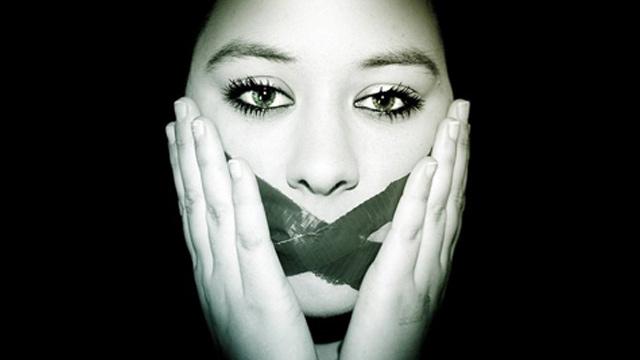 Recent governmental attacks against journalists as a response to revelations of government malfeasance, as conveyed by whistleblowers, should be a serious concern to all of us. Freedom of thought, voiced and placed into action by the freedom of expression, is the most basic principle on which our country is founded, and the most important brick in the foundation of democracy. If the freedom to question and criticize is suppressed, and journalists and artists of all disciplines are made to conform to an ideology that demands a uniformity of thought punctuated by intimidation and accented by fear, where then will we turn?
Fundamentally I believe that people want to know the truth. Subconsciously they are adept at discerning inauthentic news and literature, even as they remain apathetic towards seeking better truths elsewhere. I choose to think that people prefer understanding over secrecy, yet, strangely many remain indifferent, perhaps because they've resigned themselves to the belief that they are powerless to create meaningful change.
This makes the necessity for honest artists, journalists and the Occupy Movement all the more apparent. The need for them to remain vigilant in pursuit of universal truths—like the need for economic justice, accountability, fairness—has never been more necessary. Dissent, whether it be political, social, educational or religious, is one of the primary necessities of democratic dialogue; it offers alternative perspectives, perspectives that create dialogue, dialogue that promotes change, change that in theory can reflect the attitudes and beliefs of a larger swath of society which might otherwise languish in voiceless timidity.
Ideas are powerful. There must be, in a functional democracy, an atmosphere that promotes the challenge of ideas. If such an atmosphere is oppressed, than democratic dialogue cannot evolve. Perspectives are necessary, and to offer only one without anything to the contrary reeks of an authoritative influence that attempts to beguile us from understanding fundamental truths.
So it goes currently in the United States with an ever-pervading surveillance state, Orwellian in concept, which involves the suppression, prosecution and manipulation of facts and historical precedent to fit the script of national security. What began as the punishment of government employees, as a means to deter other whistle-blowers from coming forth, has transitioned into an underground, quasi-covert war on journalists and the free press—that is, a war on our First Amendment. We accept this veneer of transparency because, in part, we refuse to accept that the political tyrants and the tyrannical policies of other nations and other times can also exist today in America.
One might ask how, if we live in the proclaimed beacon of democracy, could our government be targeting journalists and other truth tellers for exercising their First Amendment right to free speech? The mark of a democracy, as George Orwell stated, is how a government treats its dissidents. If free inquiry and criticism is permitted to have voice, and if open discussion and the opinions of the populace are shared and considered, then democracy is exemplified. One cannot, after all, expect to be taken seriously "promoting" democracy as an ideal and an agenda, both at home and abroad, if one contradicts the very essence of democratic philosophy. Specifically, in a functioning democracy, writers cannot be coerced into regurgitating untruths; they cannot be threatened into suppressing their inclinations, thoughts and ideas, or conscience. Dissident commentary is necessary to challenge authoritarian rule; without that commentary, the few control the interests that should include the many, while open political debate is overrun by an elite minority which creates policies and re-writes history without accountability.
One effect of governmental pressure is self-censorship. Journalists invariably succumb to various institutionalized pressures. A media outlet has a certain agenda, based on party politics and corporate sponsorship; the writer must earn a living and therefore finds himself curving his criticism in such a way that casts the object being critiqued more favorably, thereby pleasing the sponsor, resulting in the journalist gaining exclusive access to the elite power structure. The writer believes his brilliance is what landed him this access. He fails to understand that it was his willingness to "stenographize" the script of corporate power which granted him the coveted access he now possesses. The very thought of being a real journalist, an adversary to power, is removed. Thus he discards his integrity and in the process misleads the public, allowing the cycle of misinformation to continue. Journalists and/or artists cannot be censored and if their right to self-expression, free inquiry and the revelation of truths is infringed upon due to fear and self-censorship, then democracy is lost.
A human being who can preach about morality, human rights, civil liberty, freedom of speech, equality and, ultimately, democracy while simultaneously acting out in clandestine fashion, living the very opposite of those ideals professionally, takes a special breed of liar with a special ability to rationalize what they're doing and saying, and why. Part of the problem is indeed the individual, of course, but one cannot undervalue the degree of brainwashing instilled in them by the system. Irrational behavior, the kind our current "leaders" in Washington are displaying in shocking form, is psychopathic by definition and in the least should be classified as delusional. There can be no other explanation for the blunt neglect of law and democracy. The only other possibility I can imagine is that the taste of power is such that it makes even the most well-intentioned man helpless once he's ingested it.
And what's lost in all of this, of course, is the truth. One can argue truth is relative, that sometimes it can be illusory. My argument, however, is that we must deal with "our truth": a collective understanding of reality as it relates to our immediate experiences and involvements with one another as a society. This includes written history, government accountability and the current actions and events that shape our modern world. Within these parameters, there is truth and there is fiction; there is the weak and there is the strong; there is justice and injustice; there is accountability and lack thereof. People have the right to know and express the truth. They have the right, particularly when their government claims to be morally upright, to question whether or not those claims can be verified, and to hold those espousing rhetoric and pushing policies accountable for their actions.
Free thought is something that we must protect and nurture and give room to grow. If we censor or allow our government to punish people who dissent, raise questions and attempt to shed light on opaque governmental policy and action, then our surveillance state will continue with the vicissitudes of exploitation and deceit—all to manipulate and justify its means of control.
* * * * * * * * * * * * * * * * * * * * * * * * * * * * * * * * * * * * * * * * * * * * * * * * * * * * * * * * * * * * * * * * * * * *
Help us provide honest, inspiring, action-provoking independent media from the Occupy movement to the rest of the 99% - please donate now!