Ridiculing the Corrupt Is Big Hit In UK Comedy Show "The Revolution Will Be Televised"
A coffee kiosk in London's financial district sells bankers coffee at a price and scams them on the change. When they complain, the vendor says unfortunately during the time of the transaction the rest of the money got tied into an unexpected debt obligation. Others hear their coffee change was secured against toxic assets. Another banker is told how the commodity markets are fluctuating; the next, that coffee traders' petty cash reserves have a deficit. But, the vendor assures all of them: they will get their money back.
The action has been watched by over 1 million people across Britain and is one of many sketches that make up the BBC3 comedy program The Revolution Will Be Televised.
"Through comedy, the show communicates to an audience that is not aware of these issues," Jolyon Rubenstein, the show's co-writer and co-creator along with Hayden Prowse, tells Occupy.com. "It gives us an opportunity to go beyond preaching to the converted: opening up issues to people that would rather watch X-factor and Pop Idol than go to a protest."
From the outset, the show claims that "the world is full of hypocrisy, corruption and greed." This is no usual TV program. It could be called comedy, activism, or both.
The show's creators have talked directly with high ranking politicians and covertly gotten themselves within touching distance of Prime Minister David Cameron. They turned the Amazon distribution center into a part of Luxemburg, setting up a fake passport control to show how Amazon is dodging its taxes.
All sketches on the program are narrated or subtitled with the latest accurate facts and figures. Corporate tax evasion is a recurring theme: in one episode, viewers find out how Vodaphone avoided paying £6 million ($9.8 million) in taxes, and in another the characters go into Apple to launch the 'I-dodge Ap' about the firm's failure to pay Britain millions of pounds thanks to its subsidiaries in Ireland, the Netherlands, Luxemburg and the British Virgin Islands.
Examples of political hypocrisy also spill across the small screen. The audience is informed of how many election promises have been broken by the junior coalition partner Liberal Democrats, while MPs face a stream of ridicule and charges of corruption – like Chris Grayling, who comes under fire for pushing the unpopular bedroom tax, which charged people on state benefits ">for having spare rooms, and meanwhile used taxpayers' money illegitimately to pay off mortgages on his second and third houses.
Targets of The Revolution Will Be Televised range from the Royal Family's wealth to Big Oil to the weapons industry and political policing. With so many anti-establishment themes, I put it to Rubenstein: how did they get on TV?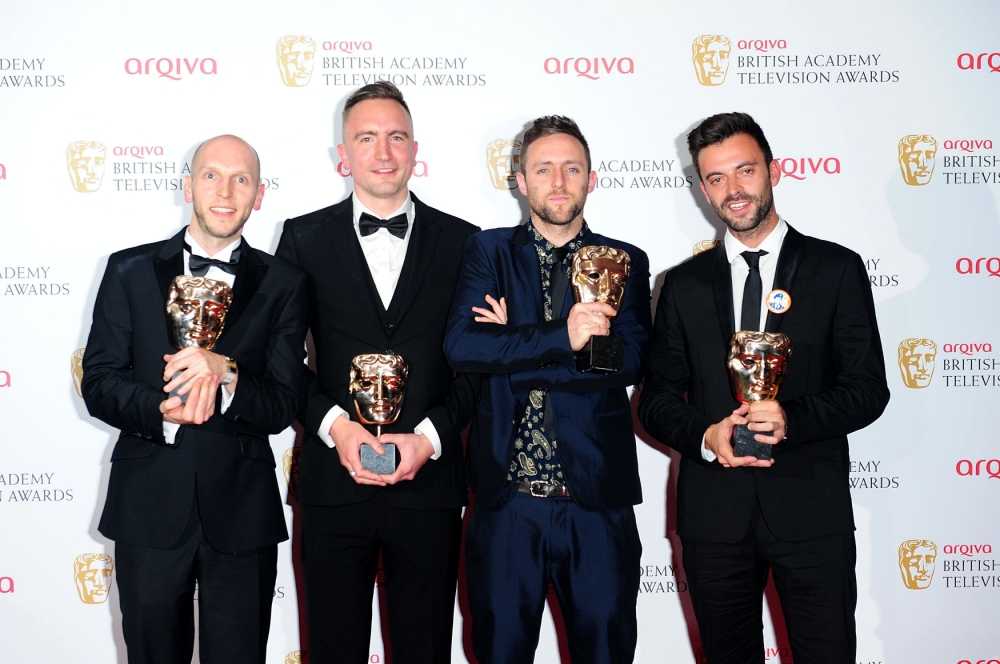 By being funny, he answers.
"The program makes jokes of everyone – not least me and Hayden," Rubenstein says. "Often the BBC, and media generally, is seen as homogenous. But it is made up of individuals. You can say a great deal on TV, especially through comedy, compared to current affairs through the rules of 'fair comment.' And while those committing corruption will go after you with all the massive means at their disposal, there is not much they can do if you know the law."
He points out how comedy and politics frequently merge, giving examples of Bill Hicks, Robert Newman and Russell Brand, whose recent tirade on BBC about systemic economic and political failuregrabbed global headlines. I ask Rubenstein to compare their show with the BBC's more pro-establishment stance.
"There are definitely things that the BBC news does not cover, but often all we do is repackage news that is already reported," he says. "Also, the BBC is strange. We were able to mock it in the second series."
One of the main problems with mainstream media, adds Rubenstein, is the nature of the 24-hour news cycle.
"It has to keep moving on – it's a ravenous beast," he asserts. "It's a part of the attention economy. All the facts we focus on are out, but often not front and center."
Given the corruption, inequality and immorality visible in today's ruling class – and his close proximity to that class, even patting the Prime Minister's back sarcastically in one sketch – why does Rubenstein think a revolution has not happened?
"It's a self-perpetuating revolving door," he answers. "The system is in massive economic trouble, underpinned [by] the declining returns to capital. It's a problem with its roots in colonial domination. Simply put, you have a take followed by a squeeze – the bankers' bailout was a take and austerity is the squeeze."
He references a report showing Britain's dire current state. "The UK is the 7th richest country in the world, yet our inequality levels equate to Nigeria, known for its endemic corruption," he adds.
Friends since childhood, Rubenstein and Prowse have long been politically active, attending numerous anti-war and environmental demonstrations. However, Rubenstein suggests that what they are doing now reflects comedy rather than activism.
"It is better to call it comedy to be inclusive. I don't want to be pinned down, I want to engage," he says. "We want to open a discussion, not telling people how to think. We are just saying these are the facts – what do you think?"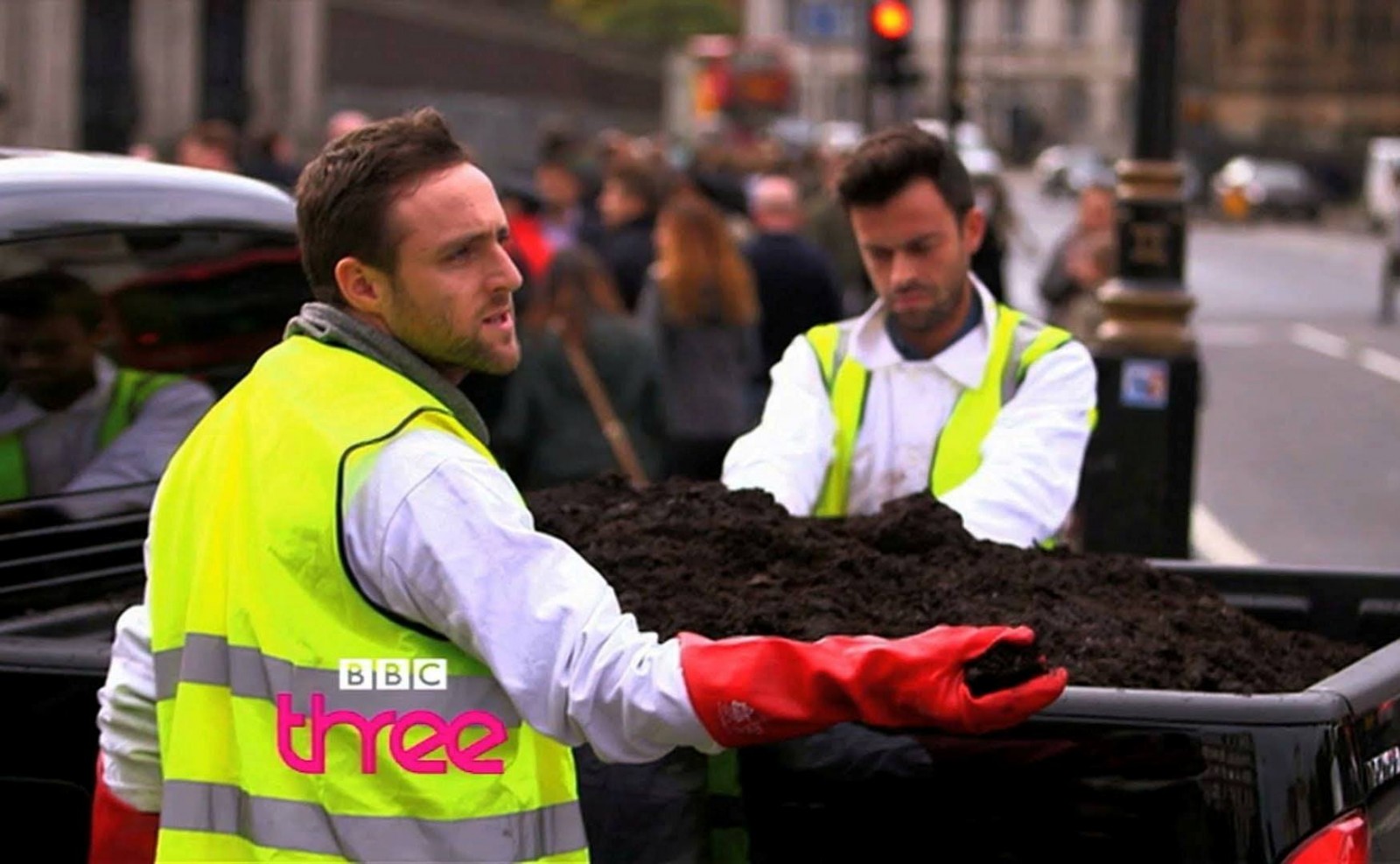 Whether it is delivering tons of bullshit to Parliament or putting up Wanted posters of George W. Bush and Tony Blair in the International Criminal Court, a core aspect of the show is that "nothing in it is illegal." Of great importance, says Rubenstein, is simply their attitude and use of language to make people in the sketches think that what they are doing and saying actually sounds right.
One example is the role Rubenstein plays as an art critic at the BP-sponsored National Portrait Gallery, where he reminds the audience that it doesn't matter how much art BP supports because they still caused the world's worst-ever oil spill.
Rubenstein admits the Internet was key to creating the show. "It allowed us to create tasters, [which are] crucial as broadcasters want to go for something that is tried and tested."
And more broadly, he says, it has become an amazing tool for activists.
"A combination of Youtube, Twitter and Facebook can create the perfect storm. Facebook can be used to organize an event, or organize a diversionary event to confuse authorities. Twitter publicizes to the world that this is happening, even if the authorities and mainstream media ignore [it].
"Youtube then can be used to tell the story. Soon we are coming up to YouTube's 10-year anniversary," Rubenstein adds. "This is a radical platform. It enabled and facilitated the revolutionary movements from Egypt and Tunisia, and Zuccotti Park and St. Pauls."
He's excited to see how far social media still might go in altering the economic and political landscape.
"I believe that Internet is changing an entire generation," says Rubenstein. "It takes them away from the idea of the nation state and creates global solidarity – for instance, by people hitting 'like' and following the struggles of people on the other side of the world."