WikiDemocracy: Julian Assange's WikiLeaks Party Could Win Senate Seat In Australia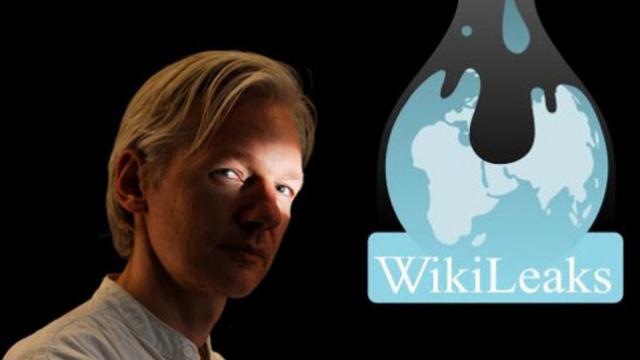 Much to the chagrin of the U.S. government, Julian Assange and his WikiLeaks Party are likely to win Senate seats in the Australian states of Victoria — where Assange announced his intention to run for Senate — and New South Wales, according to research by the Australian Labor Party's pollster.
Results from the poll were welcome news for the party, as the release came just ahead of the deadline the WikiLeaks Party faced for submitting its party registration to the Australian Electoral Commission (AEC).
In Australia, new parties are required to register before May 13 in order for their names to appear on the paper ballot for the election. To be recognized as a political party, the AEC requires a party have at least 500 members. WikiLeaks has about 1,300 members, and only has been open for membership since March 30.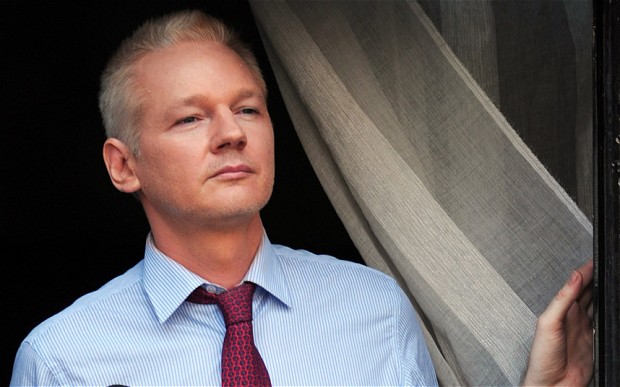 The poll, which was conducted by UMR Research and is based on 1,000 Australian voters' online answers, found that 26 percent of voters were likely to vote for Assange and the WikiLeaks Party. The highest support for the controversial candidate was in New South Wales, with 36 percent of those surveyed saying they were likely to support Assange.
John Utting, the managing director at UMR, said that while he expects the actual vote for Assange and WikiLeaks to be significantly lower than what the current polls indicate, the latest polls show the potential of what Assange can do.
"If he runs a clever campaign he will have a good chance of winning the last, sixth Senate seats," Utting said.
Unlike political races in the U.S., Australia has a "preferential" electoral system, meaning voters can cast ballots for multiple candidates in order of preference. This method sometimes allows candidates with as little as 2 percent of primary preference votes a chance to win elections.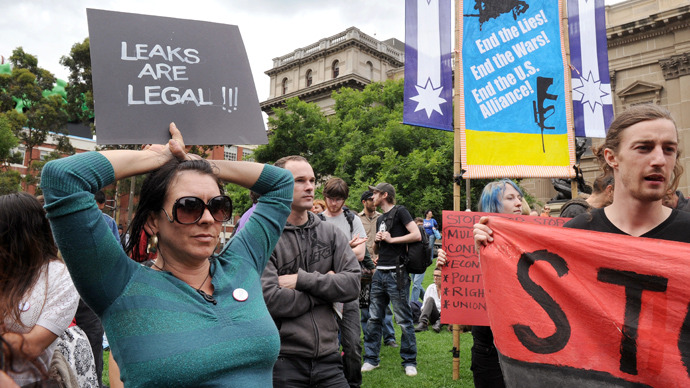 A different poll from Nielsen published recently found a less-inspiring outlook for Assange and WikiLeaks. After polling 1,400 Australians, only 15 percent said they would vote for the WikiLeaks Party.
John Stirton is a pollster for Nielsen. He said that while Assange's candidacy looks credible based on the poll numbers, he isn't convinced the numbers indicate a big win for the party. "He's in the ballpark of the support he needs but he's got to convert every single one … and I think that's highly unlikely," Stirton said.
Living in the Ecuadorian embassy in London under asylum since June 2012, Assange says he is aware of the differing poll figures and is preparing for a tough campaign, which he will have to do remotely.
"I don't want to underestimate the difficulties of being in this situation. But WikiLeaks has certain abilities in using the Internet, [and] certain understandings on how to project the information on the Internet. So we'll see whether that works," Assange said.
If Assange wins a Senate seat, his running mate — who has not yet been named — will likely sit in for him, since leaving the Ecuadorian embassy would result in Assange's extradition to Sweden, where authorities want to question him regarding sexual assault allegations. It's thought that once in Sweden, Assange would then be extradited to the United States. According to lawyers for Assange, once in U.S. custody, the WikiLeaks founder would likely face trial and possibly the death penalty for exposing thousands of classified U.S. diplomatic cables on his website.
Though controversial, Assange and the WikiLeaks Party seem to be attracting a wide spectrum of voters. According to Cassie Findlay, a National Council member, people of all ages and all states and territories applied for membership with the WikiLeaks Party. Findlay added that there was a strong representation from the Baby Boomer age group, and voters from Queensland, Sydney and Melbourne.
Interestingly, members were not coming from other political parties. "This is the first time in their lives that they're joining a political party of even considering it," Findlay said.
The election will occur in September 2013.
Originally published by MintPress News.