Capturing Minds: Is There Life After Facebook?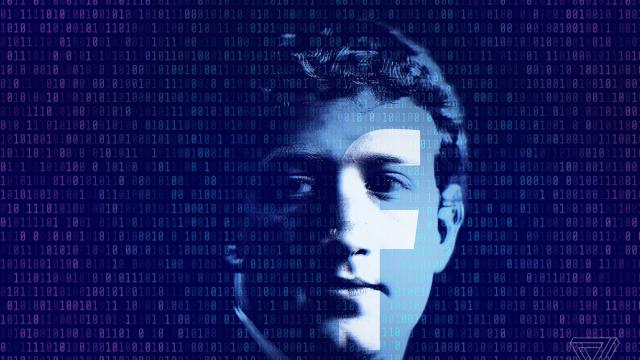 In 2016, the United Nations Human Rights Council passed a non-binding resolution making internet access a fundamental human right. But while internet access may be essential for business and communication, most private individuals actually use their bandwidth for social media.
Next to Google and YouTube, Facebook is consistently among the top three most visited sites on the planet. The only exceptions are in places like China and Russia, where user access is restricted or alternative social media options are more popular. But in the wake of the Cambridge Analytica scandal and lawsuits from users whose cell phone data Facebook collected, one has to ask:
Can We Really Get Rid of Facebook? Is there an alternative?
#DeleteFacebook isn't Working
Make no mistake: People are angry with Facebook, as demonstrated this week with CEO Mark Zuckerberg's lengthy grilling before various U.S. Senate committees. However, the fact is that number of users choosing to actually abandon the service isn't yet high enough to make a dent in Facebook's astronomical bank account.
The company has lost far more value through the recent drop in stock price, though investors who see an opportunity might well begin to drive up share prices again. At the peak of the revolt, about 5,000 users per day indicated they were leaving Facebook.
Compare that to the recent Kylie Jenner-fueled Snapchat bloodletting, and it's not even a drop in the bucket. The Instagram competitor saw about twice the number of people abandon ship, and the photo-based service doesn't have anywhere close to the number of users Facebook does.
But that doesn't mean Facebook is invincible. Current scrutiny has thrust the reclusive Zuckerberg into the public eye, and if more people begin to turn their backs on Facebook, things could go poorly for his social media empire. But the question remains: where would all those people socialize online if not on Facebook?
Minds – the Anti-Facebook
Facebook didn't invent the concept of online social networks – and there's little reason to think it will reign there as the king forever. Before Facebook there was MySpace. And before that there was Friendster. And after Facebook? One possibility is a site called Minds, which is now emerging as a new and exciting anti-Facebook alternative.
Minds allows for the same level of high-functioning interaction as Facebook, but a big difference is that it is completely open-source, decentralized and user-owned – meaning no nasty corporate overlords and no enticing money from companies that want to sell you ads. In fact, Minds' branding may say it all: "The Crypto-Social Network."
Additionally, you can make money on Minds – and any financial transactions you make there is secure because the portal uses blockchain technology and the cryptocurrency Ethereum as its primary means of doing business.
In case you didn't notice, there are quite a few parallels between the Minds network and cryptocurrencies like Ethereum and Bitcoin. Minds is available in a decentralized format, so there is no way for the people running it to trace any communication back to one's personal identity. There is also a centralized version of Minds available, but it is not expected to be popular.
Sold on Minds?
The people behind Minds want you to use their portal for all sorts of activities, not just generating revenue. However, if that's your prerogative, here's how it works: You create a post that in itself is essentially an ad. There is a revenue split, where Minds takes 20 percent of the proceeds your ad generates. It's a pretty good deal – and the more people leave Facebook for Minds, the more money you stand to make.
Minds doesn't stand for censorship of any kind. That sounds excellent at first, but it's been a point of contention for Facebook in the past. Now more than ever, the content Facebook allows into your newsfeed is "censored for vulgarity."
With a completely open network at their disposal, extremist groups and their content are starting to appear on Minds. But the community could overcome this form of speech if enough people get on board; hypothetically, clearer heads will prevail and drown out the niche content.
Only Time Will Tell
Facebook may not last forever, but will probably remain the 800-pound gorilla on the social media landscape for some time. It's what we, as users, decide we value in social media that is still – at least for now – undecided.
The laws that dictate what these types of online services can and cannot do have been evolving alongside Facebook. Minds is a thought-provoking experiment, just as Facebook was 15 years ago. Which prompts the question: Are you an early adopter, or will you play it safe?