GOP Tax Cuts Won't Increase Jobs in States Where Many Lack Advanced Education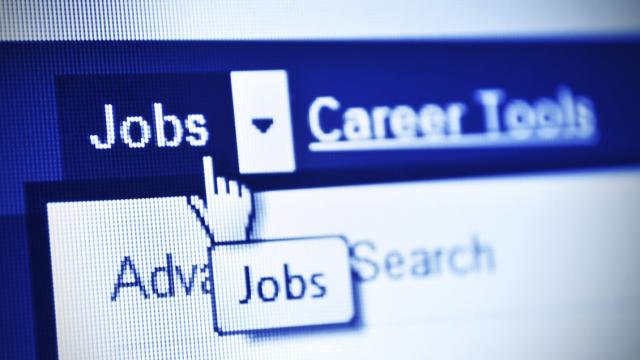 In February, IT company Gameloft became the second tech firm in Louisiana in less than a year that was forced to return tax incentives to the state for its failure to hire the minimum number of people required by the incentive deal. It's an indication of what may be in store for similar states that rank low in educational levels in the aftermath of the recent tax cuts backed by Congressional Republicans and Donald Trump.
Louisiana is seeking a return of more than $1 million in incentives from Gameloft. In 2011, the state awarded the company with a tax credit on labor, requiring Gameloft to hire 121 workers by the end of 2017, and 146 workers by 2021. When Gameloft closed its doors on its New Orleans office in February, it had 40 employees.
New Orleans isn't the only location where Gameloft recently laid off employees, including in the tech hub Seattle. And Gameloft also isn't the only company to fall short; IBM failed as well to reach its state tax incentivized package hiring requirements for 2017.
The new tax law uses trickle-down economics as the basis for its tax code, the logic being: less taxes equals more money for wealthy individuals and companies that will invest in more jobs, capital improvements and wages. However, as seen in Louisiana, a state that ranks 46th in education, jobs that require advanced degrees in the STEM fields remain difficult to fill, even with incentives.
A RAND Corporation study found that "wage dispersion would continue to widen, as technological change and globalization created both winners and losers." While median wage levels have stagnated over the last three decades, wages have actually deflated for the bottom spectrum of workers, according to the report.
The report also states that "the prospects for continued upgrading of skill requirements and global competition…. requires ensuring that the country's youth are receiving education and training relevant for the technology-driven global economy."
Louisiana, Alabama, Arizona, and New Mexico ranked at or near the bottom in the U.S. News and World Report rankings, and all four reduced their higher education funding by 30 percent per student over the last decade – a phenomenon the non-partisan Center on Budget and Policy Priorities calls "a lost decade". Forty-four states still spend less on higher education per student than they did in 2008.
Louisiana and Kansas are two states that especially slashed taxes and spending. Louisiana was led by Republican Gov. Bobby Jindal from 2007 to 2015, while Republican Gov. Sam Brownback ran Kansas from 2011 until January of this year. Brownback's efforts to reduce taxes and slash funding became known by observers as the "Brownback Experiment". About one-third of Kansans have at least a bachelor's degree, and less than one-quarter in Louisiana have a bachelor's degree, according to the U.S. Census. Job growth in Kansas was around 1 percent in 2017, while Louisiana's was around 0 percent. Both states' budgets were slashed, including in education funding.
"Wait until you see what's up for you. You're going to be so happy," Donald Trump said in July during his "Made in America" week.
However, numerous studies show thousands of jobs in the manufacturing sector have been lost to globalization and automation, and even those jobs added in the manufacturing sector are not the same ones as before. Most of these new jobs require advanced technical skills. Even after Trump's highly touted effort to save a Carrier manufacturing plant in Indiana, which resulted in millions of dollars in tax breaks for the company, Carrier continued to lay off workers.
As Dr. Lynn Karoly, a senior economist for the RAND Corporation, predicted at the time of the announcement, "Even the $16 million that Carrier will invest in the United States as part of the deal will be aimed at automation," adding, "while these concerns deserve immediate attention, to increase the long-term resilience of U.S. workers in the face of ever-changing technology, the education and training system should be upgraded so that students graduate with skills for life-long learning. "
Such a massive undertaking requires massive funding, but the federal deficit will likely rise in the coming years due to the GOP's recent tax cut legislation, making funding for education and training much less likely or greatly reduced.