Mother's Day Reality: More Employed Single Mothers Are Poor in Today's America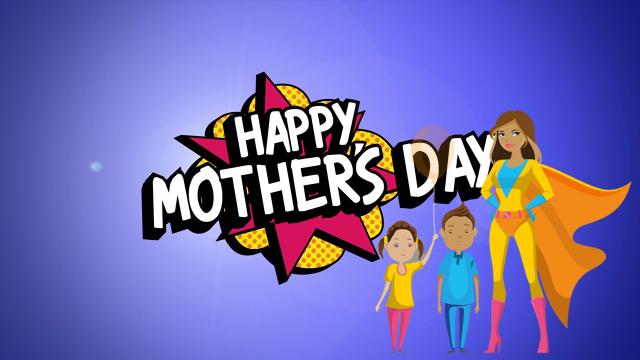 Keisha Collins, 32-year-old African-American single mother in New Orleans, begins her day very early, too early to take her 9-year-old son to school. Collins has to be on the job at the Sewerage and Water Board of New Orleans as a meter reader before her son's school will even let him in.
"I have to work at 7 and before school care, which doesn't start until 7:30," she told Occupy.com, "so my mom or dad, or someone, has to walk him to the bus stop. School won't take him until 8:30."
As families across America celebrate Mother's Day this Sunday, lots of single mothers find themselves in Collins's shoes – part of a group that is more likely to struggle to retain employment and stay out of poverty than couples and single fathers, despite the improved economy since 2009.
More than a quarter of single mothers living without partners or parents are now in poverty, according to the Pew Research Center. Almost twice as many women as men are likely to live in poverty at some point. The majority of these single mothers are working.
"We've seen a restriction in the safety net (since the Great Recession)," said Sarah Damaske, associate professor of labor and employment relations, sociology and women's studies at Penn State University. "We are doing a less successful job of protecting our most vulnerable. The poor are the working poor."
Damaske's research shows conditions to be worse off for black and Hispanic women. Between 1980 and 2010, the wage gap between white and black women grew from less than 5 percent to 12 to 15 percent. A Bureau of Labor Statistics report revealed that black and Hispanic women earned less than men, or women of other races, in 2016.
Collins went back to school two years ago in order to increase her chances of earning more. Some positions at her job are only available to those who have higher education, she said. "It took me until 30 years old to realize I can't struggle, living paycheck to paycheck. This is only the way," Collins said.
And she is fortunate to have family close who are able to step in when she's unavailable. Annual costs for childcare, for just one child, can range from $3,000 to $17,000, according to the National Women's Law Center. In states like Florida, there is often a childcare waiting list of 25,000 or more. As a result, children are placed in poor childcare centers, or women are forced to stay home from work.
Even with partners, whether married or not, the total cost of raising children through 18 can exceed $233,000, according to a 2017 report from the U.S. Department of Agriculture. The figure doesn't include the cost of attending college, which can add tens of thousands of dollars to that number.
Unemployed single mothers face other hardships beyond loss of income, including loss of childcare tax credits. Funding for pre-schools vary by state, with seven providing no funding. No state in the U.S. provides universal care for children under pre-school age.
When her child was younger, Collins was unable to find a caregiver. Her son suffers from seizures and has had multiple surgeries. She said she is satisfied with the school he attends now that he's in the third grade, but that wasn't always the case. Before, she had to supervise him full-time, which inhibited her from pursuing a higher education degree.
The #MeToo movement remains at the forefront of the news, bringing to light issues of workplace misconduct where men in positions of authority have harassed or sexually assaulted women under their control. While the attention has mainly focused on government officials, Hollywood moguls and media personalities. it has also had some effect in conservative areas – like Alabama, where Doug Jones, a moderate Democrat, defeated the accused pedophile Roy Moore in last year's Alabama's senate race, and has sponsored legislation to ensure equal pay for women in the workplace. Most states have laws to guarantee equal pay, though they vary in scope.
For Collins, the work of raising her son while studying and struggling to earn a living continues, even on the weekends. Still, she is optimistic about the future.
"I want to finish school. I want to be a home owner. I want to have a reliable car," she said. "I want to provide those opportunities for him that I didn't have. I want to be able to travel with him and show him life beyond New Orleans."