North Carolina Deals Setback to Drone Surveillance — For Now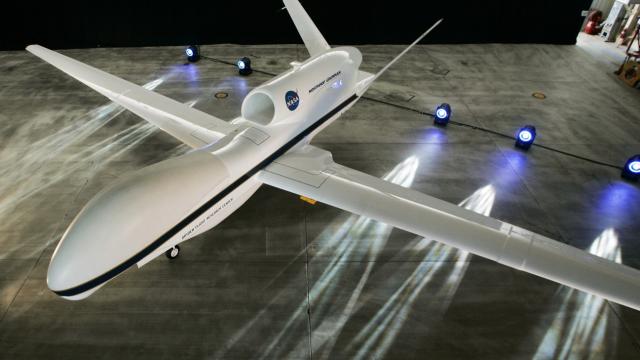 Out of the 313,194,040 people in the United States, an estimated 9,752,073 live in North Carolina. North Carolina was one of the biggest producers of denim in the world until their main cotton mill shut down and moved to Mexico. The Great Smokey Mountain foliage is something to behold by visitors from all over the country. Tobacco comes from NC in abundance. People know that North Carolina was first in flight and the birth place of the best soda in the known world — Pepsi. These are the things that come to mind when people think about North Carolina. But what about drones?
As a citizen of North Carolina, I am personally concerned about hearing the name of my state coupled with the word drone. It made me curious as to what the purpose was of stationing a drone camera above a football game at the University of North Carolina and then again at a university in Tennessee. I know that Americans love their football but is drone recording really a necessary part of the state's budgets?
Back in March of this year a bill was introduced to the North Carolina General Assembly that would ground any future use of drones in North Carolina. The bill was a proposal to help "regulate the use of drones to conduct searches" and is already being praised by the ACLU of North Carolina as an "opportunity to place strong safeguards and regulations on the use of drones." While this is a small win in a big problem it still does not provide regulations that deal with how the drones can be used and is full of "contradictory constraints."
Currently, the Preserving Privacy Act of 2013 would make it illegal for a state agency or individual to use drones to gather any evidence that pertained to criminal activity. There would be some exceptions recognized, but only in cases of extreme need. If a drone were to capture a shot of someone murdering someone else, this would not be evidence that could be used in court. So far, North Carolina is the first and only state to put such measures in place where law enforcement would turn their heads if they observe a crime "accidentally" because the way they observed the crime was unlawful. This may sound ridiculous but if drones were not allowed to be used in North Carolina, or even on (or over) American soil, this would not even have to be discussed.
exception
 so they could use the technology in order to gather thermal imaging from soil that only drones can provide. However, drones could become a favored tool of police departments in the distant future for monitoring traffic and high crime areas around the clock.
The anti-drone provision is ultimately good. Surveillance drones are smaller and much quieter then drones used to bomb alleged terror suspects around the world. But as with most good news, the inherent bad news is that surveillance drones violate of our fourth amendment rights to privacy from unreasonable search and seizure. Anyone who has use of a drone can spy on anyone else. Some drones can even look right into your home. Of course, the government says that they are necessary to protect us from unspecified threats. Edward Snowden's files have, of course, revealed that the "threats" used by our government to spy on us can be anything and everything.
At the end of the day, North Carolina deserves credit for making the choice to delay drone usage. Similar steps have been taken in Virginia, Idaho and other states as well. But even with these current bans, by the year 2020 we can expect to have 15,000 civilian drones in use all over the country. There will also be test sites set up to test the range of drone activity. North Carolina is rumored to be one of the states on the test site list. Citizens will have to remain vigilant to stop the expansion of drones into our everyday lives.