Obama Administration Issues New Fracking Rules to Mixed Response
This article originally appeared on
Al Jazeera America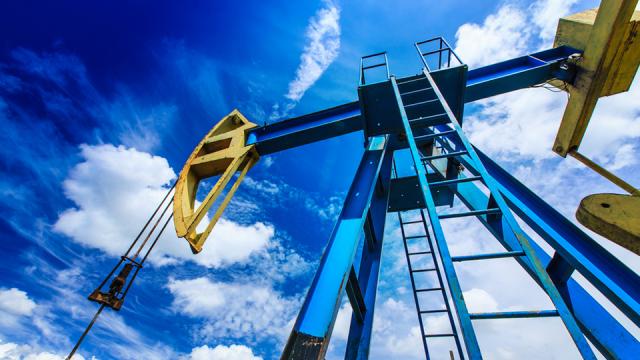 The Obama administration on Friday made its most significant move yet toward regulating the recent U.S. energy renaissance, issuing its first safety regulations on hydraulic fracturing, or "fracking."
Fracking has helped unleash a domestic energy boom, sending oil prices plummeting to a 20-year-low and allowing the United States to nearly double its oil production from 5 million barrels a day in 2008 to 9 million barrels a day in 2015. But it has raised concerns among environmentalists about contamination to groundwater, waste disposal, and the public's exposure to toxic chemicals. Fracking, a drilling technique, pumps a toxic mix of sand, chemicals and water into the ground to extract oil and gas deposits deep underground.
The Department of Interior announced new rules Friday that would require companies to disclose the chemicals being put into the ground to the Bureau of Land Management (BLM) within 30 days of drilling as well as to submit detailed geological information about existing wells. The regulations would also allow government inspectors to validate the safety of the wells and impose new standards on chemical storage at a fracking site.
The Interior rules would apply only to tribal and federal lands, covering about 92,000 wells responsible for 11 percent of U.S. natural gas production and 5 percent of oil production. A patchwork of state and local regulations governs fracking elsewhere, but Interior Department officials said the new rules could potentially serve as a model for state regulators, who have jurisdiction over their own fracking sites.
"Our decades-old regulations do not take into account the current techniques of hydraulic fracturing," said Interior Secretary Sally Jewell. "This rule will move our nation forward as we ensure responsible development and as we protect public land. It's good for industry, and it's good government."
Still, both industry and environmental groups balked at the new regulations. Green groups argued that the rules did not go nearly far enough, only requiring disclosure of fracking chemicals after the fact and putting in place no new regulations on well construction. Some have called out for an all-out ban on fracking, as some cities and states have moved to do so on their own.
"These rules put the interests of big oil and gas above people's health, and America's natural heritage," Amy Mall, senior fracking analyst at the National Resources Defense Council, said in a statement. "The bottom line is: these rules fail to protect the nation's public lands — home to our last wild places, and sources of drinking water for millions of people — from the risks of fracking."
Oil and gas developers, meanwhile, say the new regulations are overly burdensome and duplicative, given that some states already have their own fracking regulations in place.
"Despite the renaissance on state and private lands, energy production on federal lands has fallen, and this rule is just one more barrier to growth," said Erik Milito, director of industry operations for the American Petroleum Institute, a trade association representing oil and gas companies.
"A duplicative layer of new federal regulation is unnecessary, and we urge the BLM to work carefully with the states to minimize costs and delays created by the new rule to ensure that public lands can still be a source of job creation and economic growth."
The new rules faced immediate backlash from congressional Republicans, who have long accused the Obama administration of trying to throttle the new fossil fuel boom with environmental and safety regulations.
"Given its anti-development approach, we should expect this rule to make it even harder to produce oil and gas on federal lands. The fact remains: if Interior was half as interested in new production as it is in new regulation, our nation would be in a far better place," Sen. Lisa Murkowski, R-Ala. chairman of the Senate Energy and Natural Resources Committee, said in a statement.
Jewell said that although the political fallout was predictable, she expects the rule will stick. Crafting the regulations was a four-year process, she noted, with Interior officials combing through 1.5 million public comments on the issue and gleaning input from key stakeholders.
"We really are upholding the public trust here, and it's been pretty clear from this whole process that we've been going through for the last four years, there is a lot of fear and a lot of public concern about the safety of groundwater," she said. "The political reaction is not surprising, but we're confident with the process that we went through that we're doing the right thing for the American people."