Texas Coffee Worker Strike Continues As Employees Refuse Massive Pay Cuts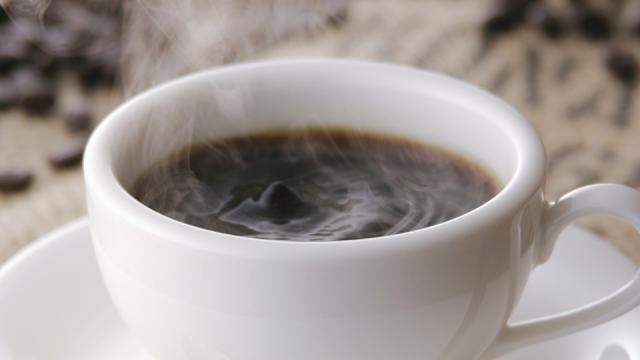 HOUSTON, Texas — At 9 a.m. on weekdays, Sara Charles is usually earning her living inside the Maximus Coffee Group factory in Houston, where she monitors control panels responsible for 15 flights of equipment.
But today, the single mother of two and a 12-year veteran of the company, is picketing outside, standing on strike along with roughly 90% of Maximus's workforce. After almost a month of work stoppage, the company still refuses to budge on the harsh concessions its management is demanding from employees.
"A $15,000 pay cut, when you're making $30,000 or $40,000 a year, is huge. For me, it would be like going back to Medicaid," said a striking employee named Charles. "It feels like a huge slap in the face."
Maximus's owner and CEO, Carlos de Aldecoa Bueno, is the grandson of Maximus' founder and is known as "The Coffee King" in Houston, doing business with some of the world's biggest coffee companies like Folgers and Starbucks. He bought the Harrisburg Road facility from Kraft Foods in late 2006. Even though Emco, one of the largest coffee companies in the world, is part-owner of Maximus, Bueno's company is demanding greater concessions from workers each year.
When the UFCW Local 455's previous contract expired in July, Bueno's proposed agreement for workers was a cut in pay of $4,000 to $5,000 a year for newer employees, and pay cuts of $15,000 to $20,000 a year for veteran employees like Charles.
"With a pay cut that severe, if somebody works for two years, one of those years they would work for free," said Rick Alleman, a UFCW strike leader. "When the company refused to budge on these concessions, employees knew they had no choice but to strike. In Houston, Texas, people want to work for a decent living."
Bueno is also aiming to replace employees' health insurance plans with a company policy that would double health insurance premiums, and increase the deductible cost paid for by the employees themselves. Adding insult to injury, Bueno is demanding an end to paid overtime on weekends and offering a 401(k) plan with no match from the company.
As a result, workers have been on strike since October 10. "There's only one group he has to answer to, and that's the workers and our union. If he disbands us, he can do whatever he wants," Charles said. "I'm walking the [picket] line with people who have been here a lot longer than me.
"I can't imagine working here for 40 years and having someone totally disregard the experience that I had and contributed to this plant."
Raye Rice, a 45-year Maximus veteran on strike, has worked at the factory since it was owned by General Foods. He said under their management, the company paid employees well, matched 401(k) plans dollar-for-dollar, and he described it as a "real mom-and-pop" operation as opposed to Kraft Foods's management, which he said was "more structured." Rice said the only reason he can see for Bueno, the owner of a profitable company like Maximus, to make such staggering demands of workers is greed.
"[Bueno] does business all over the world in the coffee industry. I think he thinks we make too much money," Rice said. "He wants to bring wages down and have less benefits. They call it productivity, but it's really just making fewer people do more work for less money."
The fact that workers have been on strike for this long in Texas, a so-called "right-to-work" state (RTW), is unusual. RTW laws, lobbied for by the corporate aristocracy in statehouses across the country, legislate that union dues, used to collectively bargain for better wages and benefits with the company, will be voluntarily contributed rather than automatically paid for.
This means that while workers still enjoy the benefits of unionized work, unions themselves have less money to spend on challenging the established, mostly Republican politicians who passed those laws and received significant campaign contributions from corporate giants lobbying for anti-worker laws.
The smell of coffee wafts through the air on Harrisburg Road, where a large, fenced-in parking lot in front of the factory sits empty. All the cars belonging to the workers are parked all over the street, with Houston Police Department vehicles idling or making intermittent rounds past the picketing workers. Drivers passing by the strike honk their horns in support of the workers every few minutes, and a neighboring gas station is allowing several workers to park their cars on their lot. The coffee smell and mechanical sounds coming from the plant mean operations are still continuing, but with bare-bones staff inside.
"One of the first things Rick [Alleman] told us is that they have a severe managerial problem inside the plant," Charles said. "He's losing a lot of money with us all being on strike, paying for the salaried employees and hourly workers who stayed behind, paying for overtime for the police, and even taking a Mercedes bus from the parking lot across the street to inside the building, so he doesn't have to deal with us. So how can he afford all that and still not afford to pay us fairly?"
Maximus Coffee Group is a profitable company, making between $25 million and $75 million in sales in the average year, according to the Cortera Business Directory. Raye Rice works as a level 1 tech on a process where coffee beans are chemically decaffeinated, and controls machinery from the 15th story of the building all the way down to the 2nd story. Over the years, the facility's functions have largely been computerized, leading to a dwindling workforce. Rice blamed bad management, saying Bueno chooses instead to hire more supervisors for employees, rather than fixing faulty machines.
"It gets a little hostile, because he puts pressure on his supervisors and gives us expectations that are not realistic," Rice added. "Instead of repairing a broken machine, his response is that operators need to focus, and that's not helpful if you have machinery that is not operative."
"We've never had this many supervisors instead of workers on the production floor," Rice continued. "He would make more money if he just invested his money into maintaining the facility."
All calls made to the company, in multiple attempts to speak with Carlos Bueno or company representatives, were answered by a security guard who patched me through to the company's Human Resources department. In each scenario, a cheery voicemail announced that the HR coordinator was unavailable, but listed a number to call for workers who wanted to cross the picket line and go back to work. I couldn't verify whether or not the HR coordinator was also on strike.