Thoughts and Prayers and NRA Funding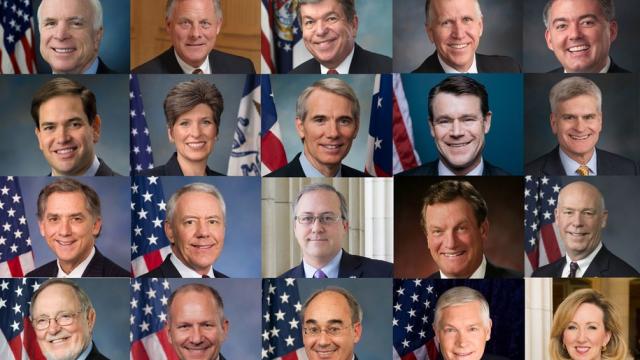 Most Americans support stronger gun laws — laws that would reduce deaths. But Republicans in Congress stand in the way. They fear alienating their primary voters and the National Rifle Association.
Below are the top 10 career recipients of N.R.A. funding – through donations or spending to benefit the candidate – among both current House and Senate members, along with their statements about the Las Vegas massacre. These representatives have a lot to say about it. All the while, they refuse to do anything to avoid the next massacre.
All of these representatives are Republican. The highest ranked Democrat in the House is Sanford Bishop, who ranks 41st in career donations from the N.R.A. Among the top 100 House recipients, 95 are Republican. In the Senate, the top two Democrats are Joe Manchin of West Virginia and Patrick Leahy of Vermont, who rank 52nd and 53rd — behind every Republican but Dan Sullivan of Alaska.
Finally, why are our numbers different from those in Bret Stephens's column on the Second Amendment? Because ours include money the N.R.A. spends on behalf of candidates, in addition to money it gives directly to candidates.