Transgender Self-ID Law Raises Passions, and Conflict, in the U.K.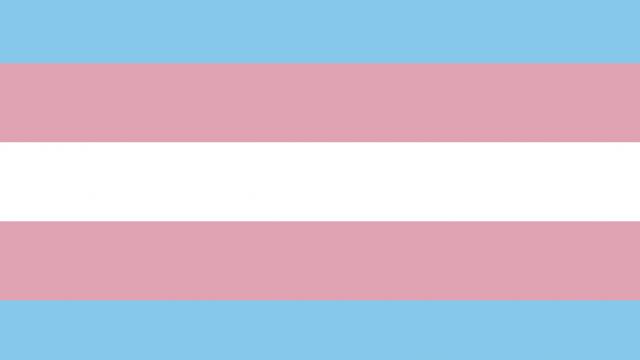 "If anyone can legally become a woman just by saying so, the word 'woman' becomes meaningless and laws put in place to protect women and women-only spaces are being made pointless." So reads a statement from the feminist group Fair Play for Women, highlighting one side in today's perhaps most divisive and high-profile gender debate in the U.K.
On the other side, Trans Media Watch spokesperson Jenny Kermode summed up the debate thus: "If you say it's not about self-ID, but about medical processes or lifestyle changes which some trans people are unable to go through or don't feel are right for them, then you may ask how we can tell the difference between a transwoman and a man pretending to be a transwoman for nefarious purposes. But if you're externalising it then you're not actually talking about someone's internal gender, you're talking about their behaviour."
The U.K. government is currently consulting on changes to the existing Gender Recognition Act, asking the public whether they believe trans people should be allowed to "self-ID". The consultation deadline is Oct. 19. This process has sparked renewed discussion on trans rights in the U.K. – mainly between trans activists and allies who wish to make the process of legally transitioning easier, and radical feminist campaigners who fear that predatory men will invade bathrooms, changing rooms and other "safe spaces" set up for biological (or "cis'") women if transwomen are given more freedom to self-identity as women.
The debate touches, of course, on female-to-male trans people, but the strongest opposition seems to be the self-ID of male-to-female trans people, although plenty of dialogue has taken place over the argument that transmen are just "butch" lesbians and should be content to be seen as such.
At the moment, applying for a Gender Recognition Certificate in the U.K. is a lengthy and involved process. Those wishing to be recognised as the opposite gender to their birth gender must supply extensive evidence – including evidence from a mental health professional – to a panel. Applicants must have been living publicly as the opposite gender for at least two years. Applications from those identifying as gender non-binary are not currently accepted, and it looks unlikely that this will change anytime soon.
In the run-up to the consultation deadline, U.K. mainstream media is awash with stories like the one of Karen White, a sex offender who claimed to be trans and then went on to commit further assaults on women while in a women's prison. Stories such as that of Tara Hudson, a trans woman who was sent to a men's prison where she says she was sexually assaulted by both staff and guards, remain less publicized.
"First of all I would say that transwomen have been using women's toilets in the U.K. for about eight years thanks to the Equality Act and many did so beforehand," Kermode told Occupy.com. "There is no reason to believe there is a widespread problem. There was a study published quite recently which says that research has uncovered only one example of a genuine transwoman causing an issue in a women's space across the US, the U.K., Canada and Japan between 2013 and 2016. It's very rare."
Prisons, she said, are a different issue. "There is supposed to an assessment on every single prisoner to see what risk they might pose to the rest of the prison population, but this doesn't always work. In the most recent case of a 'transwoman' committing sexual assaults in a women's prison, there are strong suspicions that this person was in fact a cis-man pretending to be a transwoman."
A spokesperson with the U.K.'s leading LGBT charity, Stonewall, put it bluntly: "Being able to get a Gender Recognition Certificate matters. It means you can have a birth certificate with the right gender on it. It helps make life administration easier – like making it more straightforward to get a passport with the right gender on it so you can travel more easily – but mainly it means that, as a trans person, you can have that piece of paper to show the state believes you are who you are, just like any other citizen. It's important."
The organization does not agree that the proposed amendments to the GRA will make as much difference as critics believe. "If the laws changes, all that will happen is that trans people in Britain will have a slightly easier life. If you're a cis person, it will barely affect you. However, it will mean you and your family are living in a fairer society, one where people are free to lead the lives they want to live, without the abuse and discrimination that's an everyday part of life for many trans people at the moment," the spokesperson said.
Occupy.com caught up with Charlie Kiss and Phoenix Stoneham, a transman and transwoman, respectively, to find out their views on the GRA. Kiss has recently released a book about his transition journey, entitled A New Man. "Usually, as stated by the Howard League for Penal Reform, transwomen with a history of sexual violence are not allowed to be in a women's prison and I personally believe that trans women should only go to a women's prison once they have been on hormones for at least a year," he explained in response to the "trans rape scare" problem.
"It is also important to note that trans women are at high risk from abuse in male prisons and at least two are known to have committed suicide. So yes, this case was a gift to anti-trans rights campaigners and it is ignored that male guards are the most common perpetrators of sexual assaults in female prisons."
Kiss also pointed out that "hormones render penile erections practically impossible… and reduce muscle strength usually after a year to within the female range."
Stoneham said, "It's always just the transwomen who are picked up by the news due to the idea that they are just men in dresses, peddled so widely by casting in the entertainment industry. Very little attention is paid to the plight of transmen and women who are victimized because of their sexual characteristics or perceived gender."
However, Stoneham believes that "the original proposals for changing the GRA would now need to be amended to make it slightly harder to change your gender." She is convinced that "even if it was a change as simple as getting your GP or gender therapist to sign the paperwork and keep a copy or submit it to the correct government department… such a change would be enough that it would stop people trying to casually violate the law."
"The government has stated that 'we are not necessarily proposing self-declaration of gender' in order to obtain a Gender Recognition Certificate," added Kiss. "But there is a cross-party consensus that the GRA is not fit-for-purpose at the moment. This is evident from the fact that so few trans people apply for one. Despite the fact that an estimated 1 percent of the U.K. population is trans, only around 360 people a year apply for one, of which around 300 are granted the certificate. There are many complaints and frustrations over the complexities and expense involved."
Kiss stressed his belief that the GRA at present is "purely about obtaining legal identity as male or female in order to obtain the necessary amended birth certificate to show certain organizations when required." In many other situations, he said, "it is usually assumed that someone is a certain gender based on their sexual characteristics at birth."
The issue has stirred up emotional and often vitriolic debate, with violence not reserved to bathroom stalls, prisons and schools but also extending to fights between activists. Clashes at Speaker's Corner in London and the London Anarchist Book Fair last year both made the news, with a transwoman sent to court for attacking a 60-year-old woman and the book fair being indefinitely cancelled. Stunts such a feminist group invading the men's swimming session at a London pool wearing only trunks and swimming caps have also made headlines.
A number of radical feminist organizations opposed to "self-ID" declined to comment for this article, as the debate (along with the wider trans rights discussion) has left many refusing to engage with the other side, and a great deal of people on the fence about where they stand. The situation is all too familiar in the U.S., where President Trump reduced protections for transgender prisoners earlier in the year. Twenty trans people were killed in transphobic attacks in America last year alone.