40 Years After the Coup, Chile's Dark Past Still Haunts
SANTIAGO – "¿Dónde están los desaparecidos?" (Where are the disappeared?) was a phrase written across the walls of Chile's capital in the lead-up to the 40th anniversary of President Salvador Allende's death.
The military coup of 1973, and the brutal rule of General Augusto Pinochet that followed, still burns. Questions linger, wounds have been left to bleed, and even today Chile remains a prisoner in the unbreakable cage of its 1980 Constitution.
On September 11, 1973, General Pinochet organized one of the most reactive military attacks in modern Latin American history when he seized Santiago's presidential palace. Sources linking the CIA to Pinochet's military operations are plentiful, accusing the United States of helping Pinochet strengthen his army and replace Allende's left-wing supporters with right-wing politicians in key appointments before the attack.
Margaret Thatcher's conservative administration was also accused of supporting the Pinochet regime and helping him maintain military control over the country for almost two decades.
More than 3,000 people, from politicians to artists to students, were killed or "disappeared" during the dictatorship, and around 30,000 people were imprisoned and tortured. In the meantime, the nationalizations that Allende put in place were reversed, health and education got privatized, foreign investment became priority and the indigenous Mapuche community was marginalized.
In 1976, the creation of the National Copper Corporation (Codelco) merged all of the country's nationalized mining companies, which enabled a new copper law in 1987 to divert 10 percent of Chile's copper exports directly into the armed forces budget.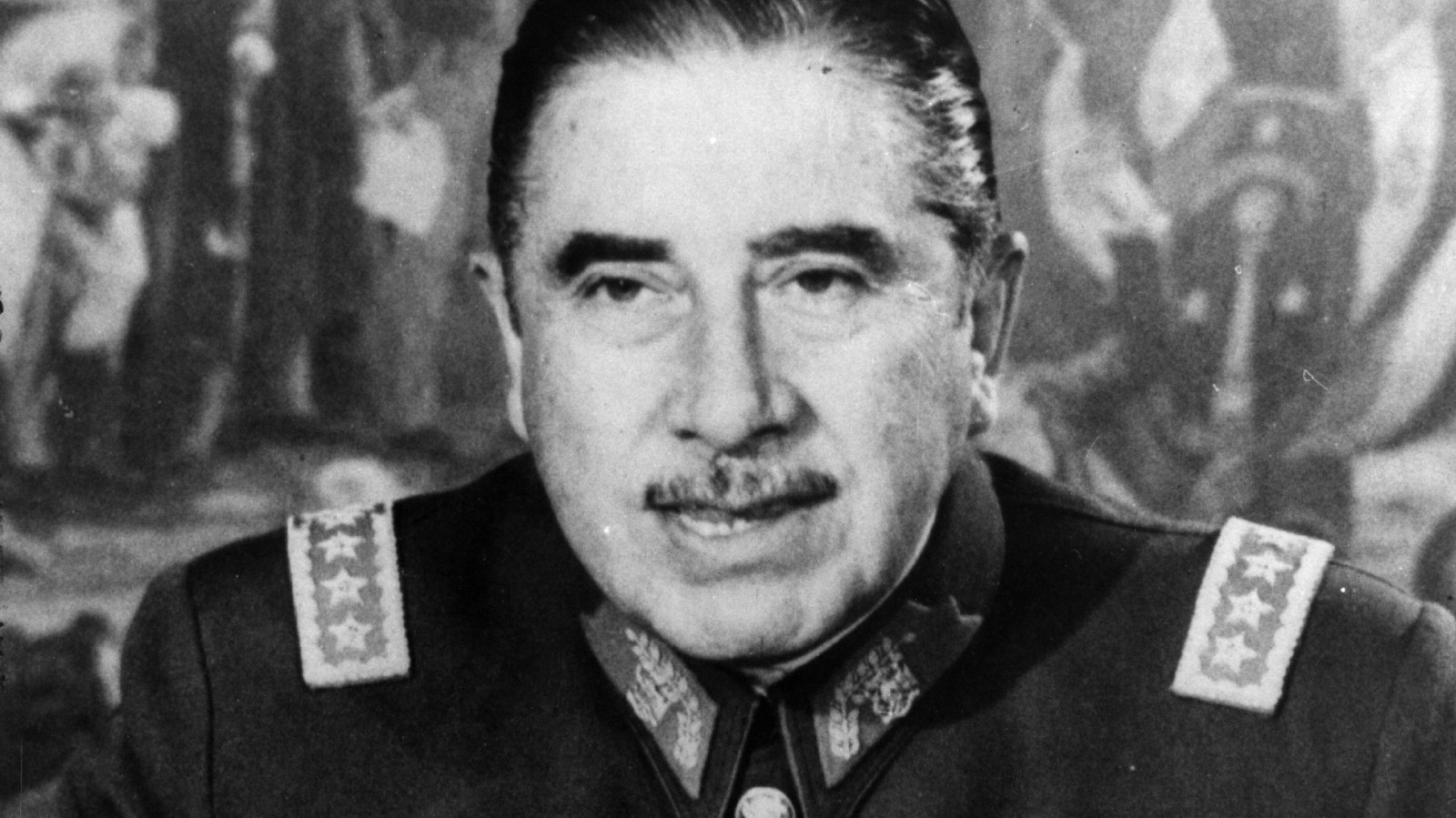 What Does This All Mean for Chile in 2013?
Twenty-three years after the attack on La Moneda, Chile continues in its pursuit for justice, truth and equality: justice for the crimes against humanity that Pinochet was never charged with, the truth behind the whereabouts of the "desaparecidos," and a restoration of equality that presents a Chile for all.
Today, on the eve of the anniversary, the country feels adrift amid pending government elections in November, the armed police expecting violence in the streets, the masked graffiti artists, the striking students and workers, the rising percentage of foreign investment year on year, the power enjoyed by the few thanks to the privatization of healthcare and education for the many, and the still-constant images of Salvador Allende as a violent and extreme-left revolutionary despite his presidential discourse that stressed legal, democratic rule.
Most recently, the Chilean government has become especially known for prostituting itself at the hands of foreign investment in the name of "progress." A perfect case is that of the HidroAysén dam project, managed by Aysén's Environmental Evaluation Committee.
The approval of the project revealed flaws in Chile's institutional order, as government leaders aligned with big business interests traded in the basic rights of its people and natural resources for energy profits. The majestic Baker and Pascua rivers, in Patagonia, are likely to be destroyed by the dam project, while two private companies — Endesa and Colbún — rake in gains. The 1981 Water Code, supported by Pinochet's 1980 Constitution, allows both companies to use the water from both rivers without charge.
Endesa already owns 80 percent of Chile's water rights; in 2005, when changes were made to the 1981 Water Code, a special clause was included that enabled Endesa to continue to benefit from concessions on the water it did not use until 2012, without being charged. The dam project, above all, serves as a reminder that political and economic power in Chile is still overwhelmingly centralized in Santiago. Taxes earned from the dam project will not go to the regions impacted by the dam, but to the capital, as local Chilean communities receive nothing and Endesa again profits.
This, of course, is only the latest in a slew of government-business projects that have favored corporations over the Chilean people. In 2012, international companies invested more than $30 billion in Chile, according to the UN Economic Commission for Latin America and the Caribbean (ECLAC). This figure represented an increase of $7 billion from 2011, and a 32 percent rise in foreign direct investment in Chile during that one-year period. Accordingly, Chile became the second highest receiver of foreign direct investment in Latin America after Brazil.
And as Chile continues to choose foreign investment over local business, the demand for English-speaking workers continues to rise. The result: more emphasis is placed on learning English in Chile's schools, while indigenous languages like that of the Mapuche become lost.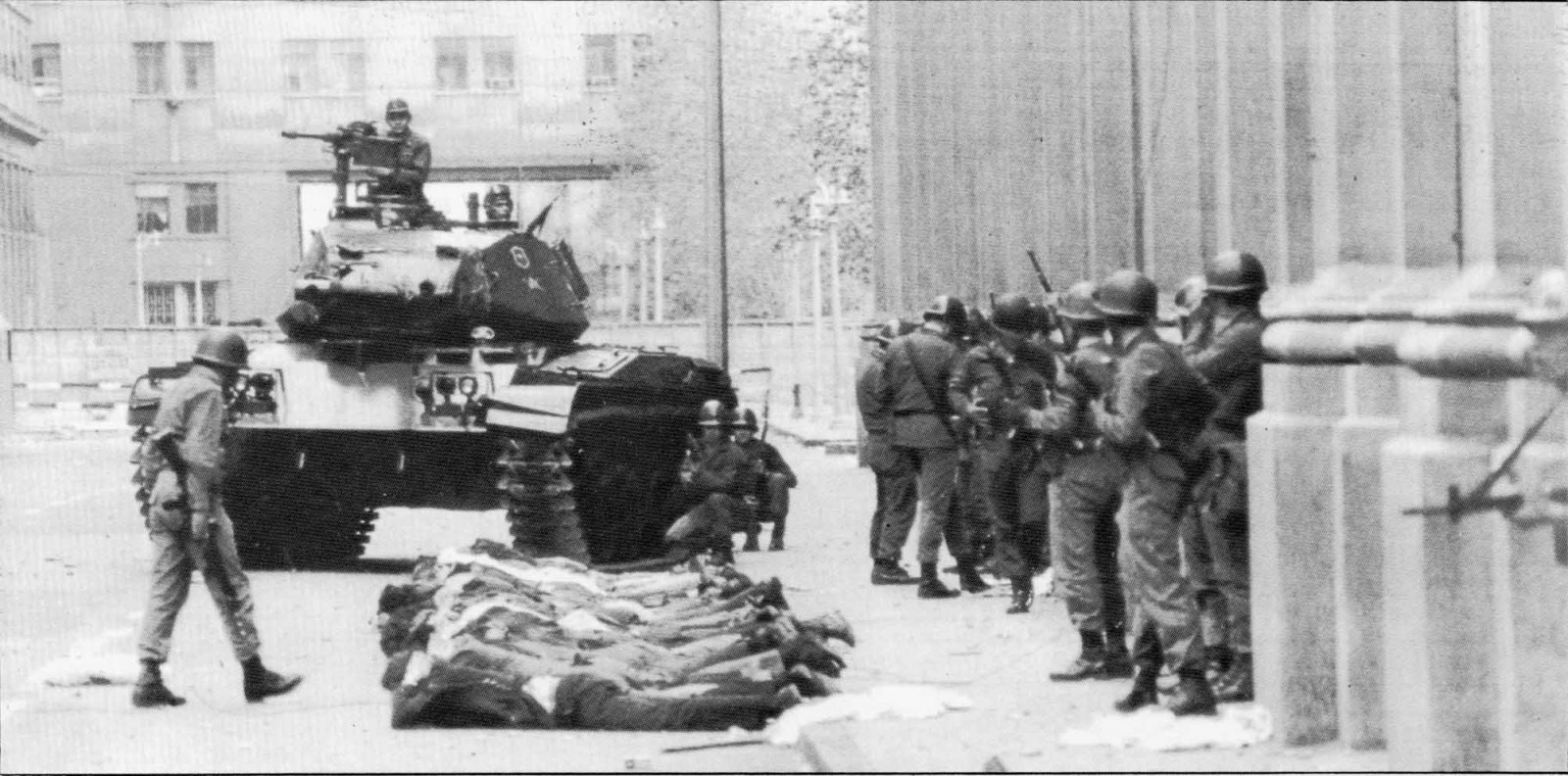 Can the Country Move Forward?
After family members have gone missing and were never found; after a 17-year-long military dictatorship financed by foreign investment; and after the right to a national health service and quality public education was replaced with costly privatized versions of those services that few can afford, it's easy to understand why Chileans have a problem moving on.
"Sólo lo que no cesa de doler permanece en la memoria, ni perdón, ni olvido" (Only that which doesn't stop hurting remains in the memory, not forgiveness, not forgetting), was one of the many messages plastered across the streets of Santiago during marches that led up to this week's historic date.
The 1980 Constitution, which was particularly favorable to elites, introduced a Binominal System to ensure that at least 50 percent of Parliament was reserved for members of the right. It also required a quorum, or majority of votes, for any large changes related to employment, social, political or cultural reforms. Since returning to free, universal, high-quality health and education isn't in the interests of elites, changing laws to this day in Chile remains a severe challenge.
One of the quintessential images from a recent march here was of a 30-something woman filming the action on her iPad. Visitors to Chile can pass through and see clean streets, a functioning metro service, plenty of imported goods - like everything Apple - and opportunities for foreign investment or purchasing property. But Chile is not in as full a state of health and progress as it appears, or as the foreign media reports.
Forty years after the overthrow of Salvador Allende, Chile still awaits a popular, multicultural people's movement to steer the country in a new direction. The movement must be strong and unified enough to replace the corrupt 1980 Constitution which a Pinochet's military dictatorship imposed on it. It must be strong and unified enough to enforce the rights of people, communities and Chile's bountiful natural resources above the needs of foreign markets and financial investment.
How many banners reminding us of the "desaparecidos," how many photographs of those people never found, printed on picket signs, must be marched through the streets of Santiago before such a constitution is drafted — and such a legacy healed?