Economics: A Poem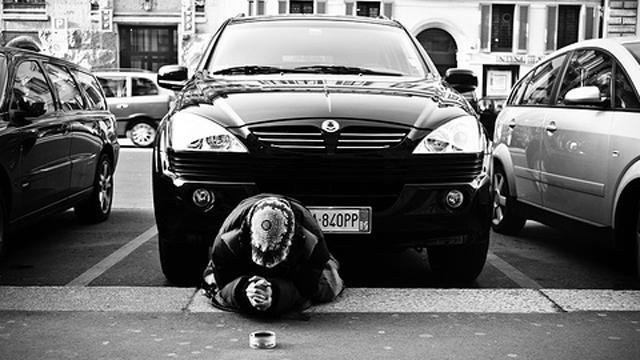 I know how the bank robber felt
when he made some stupid mistake,
some one unheeded thing that could have
made all the difference
and ended the scene with a clean
getaway,
off to vacation
in a place that hates America enough
to preclude extradition.
<<>>
I know the feeling;
I know it, and it hurts.
<<>>
It's just like the one
where I didn't figure out
in time
that paper was a path to money,
the one where hedge funds
could have been about gardening
for all I knew
when I rose each morning to work
and visited the early sun
when it still shone on us all
with equal force —
before the top of the food chain took the lion's share
on its way to the lambs
then began blaming the compass points
as unnumbered futures darkened —
<<>>
as light itself was bent
by the will of a new gravity
like some plutocratic black hole
with irresistible need at the heart
of its furnaces,
<<>>
and we, late to realize
that everything was being pulled
and pulled and pulled
<<>>
weirdly jealous,
wanting to be at a party, too,
to enjoy some unalloyed pinnacle of something
before the end,
<<>>
before history testifies:
These were our stars;
this was our galaxy.