New Jersey Town To Rescue Foreclosed Homeowners Through Eminent Domain
This article originally appeared on
Al Jazeera America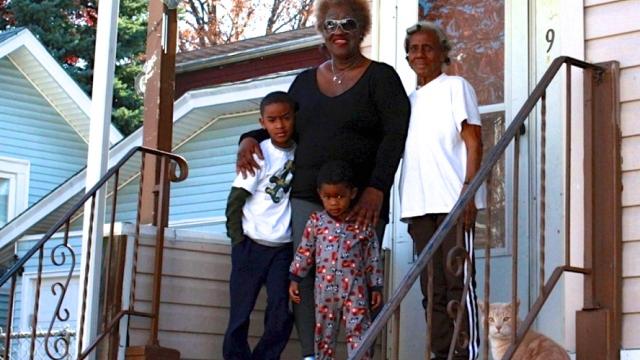 IRVINGTON, New Jersey — Their narrow, two-story house on Garwood Place, tan with white trim, could use a fresh coat of paint and new plantings for the sidewalk flowerbed. It sits in a quiet neighborhood not far from Springfield Avenue, the retail thoroughfare connecting this working-class township to nearby Newark.
Paulette McQueen, 60, and her mother Lavinia Curry, 86, have lived in this house since 2003. "My mother always dreamed of having a home," said McQueen, a solidly built woman with blonde hair and dark brown skin. But since 2010 their home has been a source of consternation as much as pride.
"We were one month behind, and I took [two payments] to Wells Fargo the next month," McQueen said. "They told me they wouldn't accept it. Ever since then, they're harassing my mother. They want me to sell her house."
A new program, though, could provide McQueen and Curry some relief. At a press conference on Saturday, Irvington Mayor Wayne Smith announced the township's plan to "take" and revalue foreclosed homes at market rates for the public's benefit, using the legal doctrine of "eminent domain." Should the plan move forward, Irvington could become the first municipality to seize and re-mortgage foreclosed properties.
"When you hear ('eminent domain'), you usually think of people being talked out of their homes (for corporate development), but what we're trying to do is recast it so that people can stay in their homes," Smith said.
Experiment and Backlash
It's a strategy spreading to cities and towns across the country. In late July, Richmond, Calif. made national news when it notified a group of banks that, barring their renegotiation of existing mortgages, the city would consider taking foreclosed properties by eminent domain.
Richmond did not intend to become the owner of these homes. Rather, it would oversee assessments of market value and then turn over the homes to financial partners willing to issue new, lower-cost mortgages to homeowners. But the tactic has since been embroiled in litigation by banks opposed to the idea. Consequently, no foreclosed homes have yet been taken by eminent domain — in Richmond or anywhere else.
The federal government, banks and trade groups like the Mortgage Bankers Association allege that the use of eminent domain to take homes violates the rights of homeowners and deprives investors of properties' fair market value. (Neither Bank of America nor the Mortgage Bankers Association wished to comment on this story.)
In an August 2013 memorandum, the Federal Housing Finance Agency stated that "the use of eminent domain to restructure existing financial contracts … presents a clear threat to the safe and sound operations of Fannie Mae, Freddie Mac and the Federal Home Loan Banks." It vowed to pursue legal challenges and "take such other actions as may be appropriate to respond to market uncertainty or increased costs created by any movement to put in place such programs."
Nevertheless, Irvington officials hope to take and re-mortgage at least 500 to 1,000 of the 1,800 homes that have been foreclosed on during the housing crisis. During the worst of the foreclosure epidemic in 2009, Essex County — which includes Newark and Irvington — had the region's highest concentration of foreclosed homes.
Irvington's plan would target foreclosures linked to "private-label securities" (PLS), a high-risk class of mortgage-backed securities. Homeowners whose mortgages form the basis of PLS transactions often do not know which companies own or have the power to make decisions about their mortgages.
"These days, mortgages are cut up and sliced up," said Udi Offer, executive director of the ACLU of New Jersey, a supporter of the Irvington plan. "There are so many owners that it's impossible to get everyone in a room about principal reduction."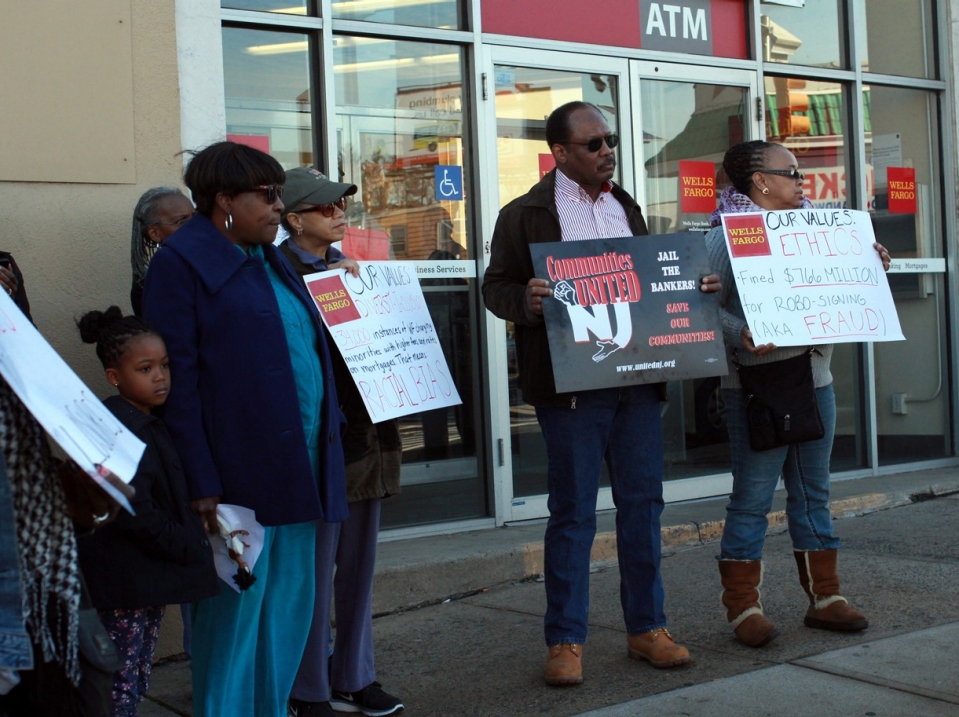 This is why, supporters say, so many cities — including San Francisco, Oakland, Pomona, Sacramento, Newark and New York City — are contemplating an approach to eminent domain that resembles Irvington's. The legal basis of using the doctrine is "crystal clear," said Anika Singh Lemar, visiting clinical professor at Yale Law School, but "the tougher question is whether it's a public use. There has to be an inquiry about whether, in a particular neighborhood, amelioration of blight would qualify." In places like Irvington, Newark and Detroit, residents have seen a correlation between mass foreclosures and crime, drugs and fires.
Questions of reach and efficacy also remain. The eminent domain proposals to date would not cover all foreclosed homes, leaving some needy homeowners without recourse. In Irvington, for example, only about 10 percent of mortgages would be eligible based on the criteria set by potential financing institutions.
"The right way to use these sorts of programs is to buy mortgages in low- and middle-income programs that are at risk of being blighted, but if you have a profit-making motive, you won't necessarily pick up those loans," Singh Lemar said. Re-mortgaging via eminent domain, she said, is akin to yet much more complicated than the Rolling Jubilee debt-cancellation project of Occupy Wall Street, which has purchased and "abolished" nearly $15 million of consumer debt.
From credit cards to home loans, banks have targeted low-income people of color for toxic products, according to the non-profit group New Jersey Communities United. In Irvington, whose population is 85 percent African American, consumer issues resonate in racial-justice terms.
"They know we're poor, and they're taking advantage of us," said McQueen, the Irvington resident who lives with her elderly mother. "The neighborhood we live in, nobody gives a damn because it's black, Spanish, Haitian and Jamaican. They put us in situations where, at the time, it's presentable, but when we go to talk to them, they aren't willing to help."
In a few weeks' time — should Irvington find the right financial partners and escape a federal lawsuit — McQueen may get some help from her township instead.
Originally published by Al Jazeera America