Pussy Riot visits Imprisoned Occupy Activist Cecily McMillan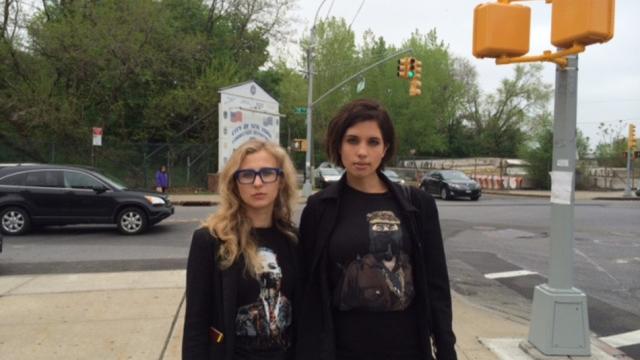 RIKERS ISLAND, New York - The Russian activist punk rock group Pussy Riot made a surprise visit to imprisoned Occupy Wall Street activist Cecily McMillan at Rikers Island jail in New York City. Pussy Riot entered Rikers around 11 a.m. ET and left around 3 p.m.
Nadezhda Tolokonnikova and Maria Alyokhina, who themselves spent 21 months in Russian prison under charges of "hooliganism," met with Cecily's defense support team in Brooklyn this week to discuss strategy and express solidarity with Cecily in advance of her May 19 sentencing.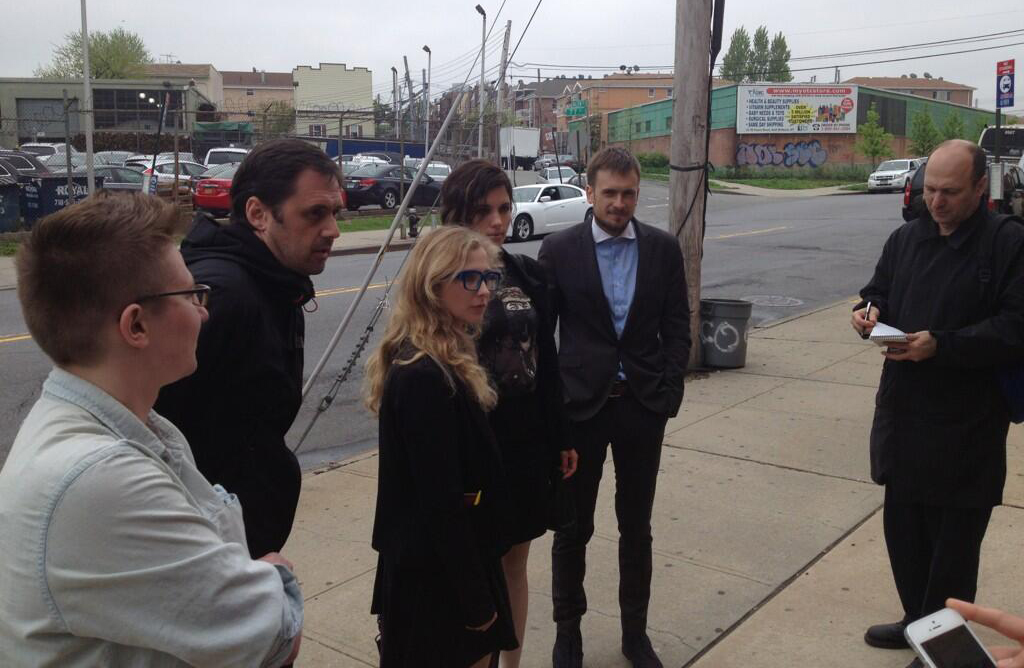 Cecily was found guilty Monday of second degree assault on a police officer in a controversial trial that stirred national and global media attention. She faces up to seven years in state prison.
Nine of the twelve jurors who convicted Cecily have since written to the presiding Judge Ronald Zweibel asking for leniency in her sentencing and requesting that she not be given jail time.
Well known personalities including Michael Moore, Daily Show co-creator Lizz Winstead and some New York elected officials have voiced their support for Cecily.
Her defense team maintains that Cecily was assaulted from behind by NYPD officer Grantley Bovell in Zuccotti Park on March 17, 2012, and responded instinctively by flailing her elbow after being grabbed on the right breast.
The following is a statement from Cecily McMillan's support committee regarding this morning's visit [via occupywallst.org via #Justice4Cecily Team]:
"On May 9th, Nadezhda 'Nadia' Tolokonnikova and Maria 'Masha' Alyokhina, who were persecuted for their involvement in Pussy Riot, specifically their Punk Prayer performance in Moscow, Russia, met up with the Justice For Cecily Team in preparation for their visit to Cecily McMillan at Rikers Island. They were very interested to learn about the injustices in this case, specifically in the prosecutorial process and the nested relations between Wall Street, the justice system and elected officials. Nadia and Masha identified with Cecily's plight, especially the disproportionate sentencing she faces. We thank Nadia and Masha for visiting, and hope their visit will draw attention to Cecily's case in the larger context of stifling dissent whether here, in Russia or elsewhere in the world."
As reported by Sara Lazare on Common Dreams, "people across the United States responded with outrage" after the guilty verdict was reached.
"Over 100 people rallied in New York City's Zuccotti Park Monday night and, according to advocates, messages of support immediately began pouring in from across the country," Lazare wrote.
"I know Cecily would be in gratitude for how much people care," Stan Williams of the support team Justice for Cecily told Common Dreams. "But this has become something bigger than Cecily. It's about protests and dissent."
Speaking Tuesday on Democracy Now!, National Lawyers Guild criminal defense attorney Martin Stolar who was a co-counsel for McMillan's case called the felony verdict "ridiculous" and vowed an appeal.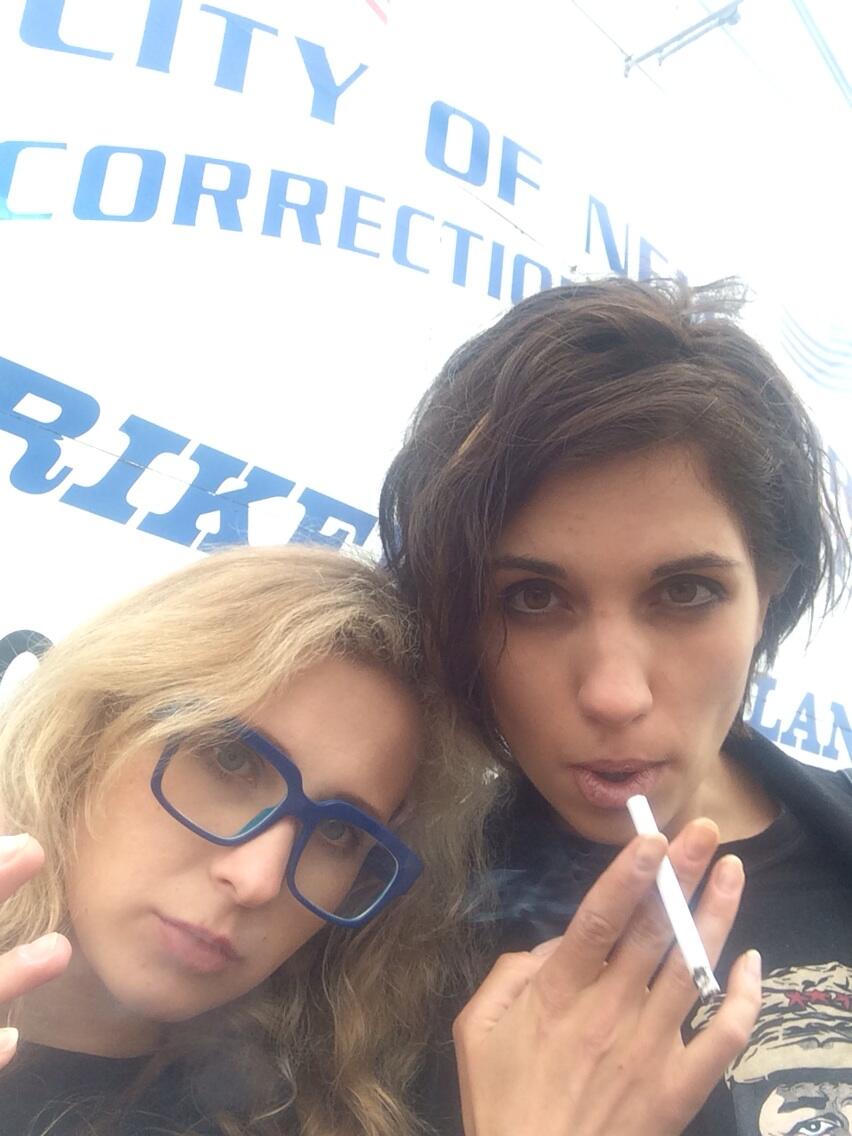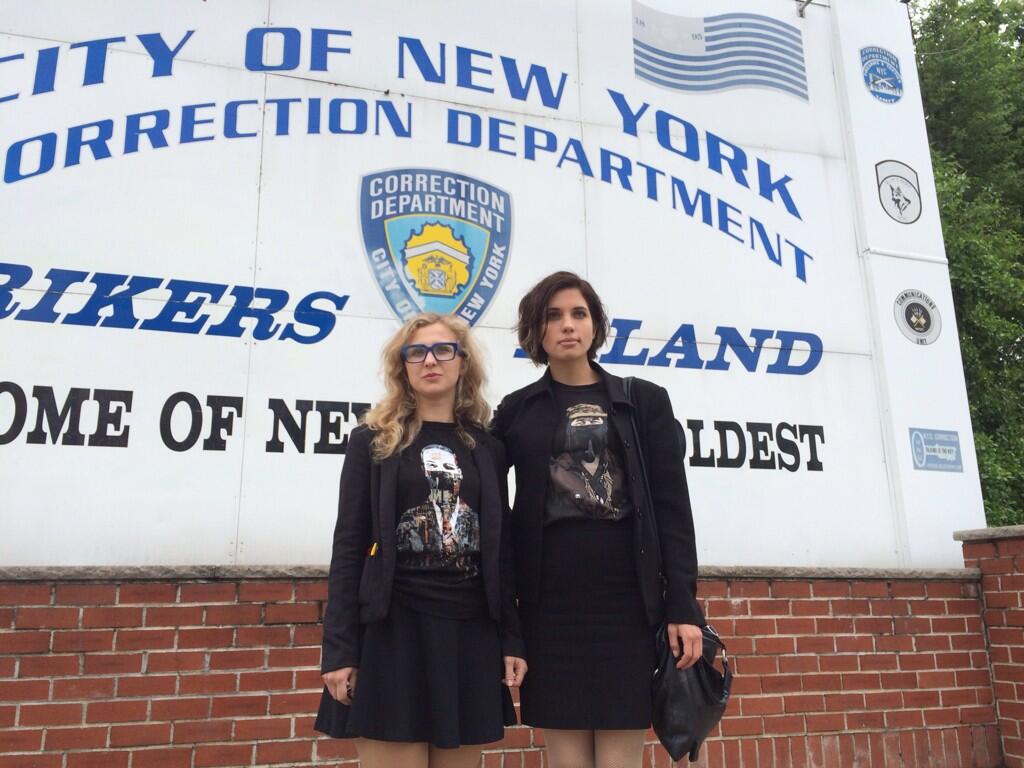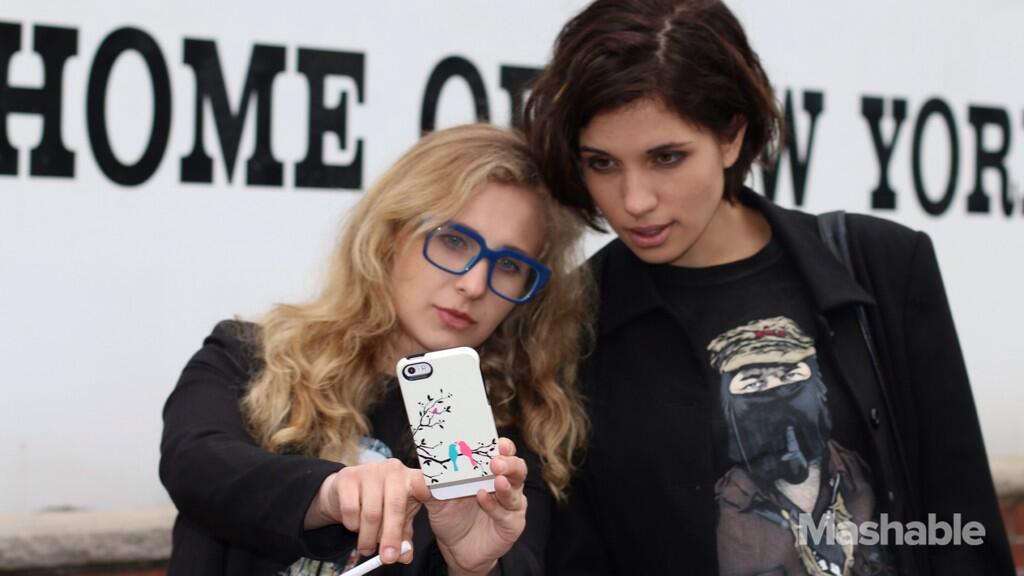 #Justice4Cecily: if your want to know how to help Cecily McMillan, here's 6 actions you can take https://drive.google.com/file/d/0B8u0sKuy8vJyejlfQ0FiNGstZ0E/edit?usp=sharing …