Revealed - Croatian Revolution Hackers Attack Gov and Bank Websites, As Country Enters EU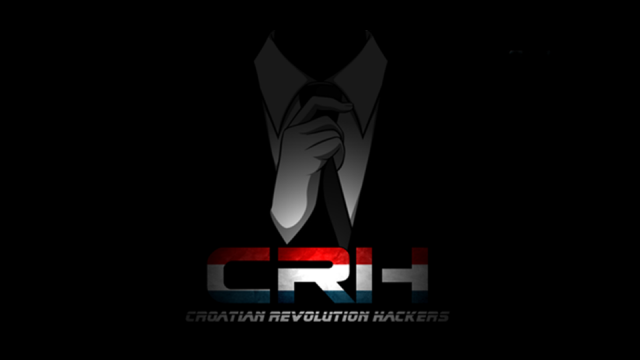 ZAGREB, Croatia – On Monday, Croatian Revolution Hackers (CRH) <<http://crhforum.big-forum.net/>> took down hundreds of online news sites and those belonging to banks and government entities in what is being called the biggest hacker attack ever in the Balkan country.
The hack occurred just hours after Croatia celebrated its entry at midnight on July 1 into the European Union, making it the 28th state to join the bloc. The timing helped make the message clear that not all Croatians endorse the government and institutions in Zagreb.
"We have come to the point where we have had enough," hackers wrote on the wall of the Croatian government's website. "We are done with exploitation, lies and deceit! We are done with corruption, with the banks and all of the other (strange) affairs going on in Croatia!"
Dizi, one of the hackers, said the attack was not only an attempt to "wake up" the Croatian public -- but to show Croatians that there is "always hope."
"The attack will last seven days and we are planning to crush all sites that are against our country and against our freedom, that are endangering our safety and our human rights," said Dizi.
"We will turn off the lights, we will leak data and we will do anything to help our country and our people."
CRH, which draws inspiration from Anonymous, is composed of young people approximately 17 to 24 years old including Dizi, Hunter, Mayday and Kris -- all of which are pseudonyms.
The hacking reflects the latest show of outrage over corrupt and ineffective governments in the east and south of Europe. In the past year, protests have brought down officials in countries ranging from the Czech Republic to Bulgaria to Croatia, and some went to jail as well.
In Bulgaria, thousands have taken to the streets nightly since June 14, furious at their government's failure to prevent corruption and crime and calling for the newly Socialist-led cabinet to resign.
Meanwhile, in Slovenia, former Prime Minister Janez Jansa was convicted in June on corruption charges following his being kicked out of office in March -- a popular triumph that led to thousands demonstrating in the capital Ljubljana in April to demand early elections and protest against wider forms of corruption.
And in the Czech Republic, where crowds have been regularly taking to the streets during the past year to protest corruption, Prime Minister Petr Necas resigned last week over a corruption scandal involving his chief of staff, with whom he is reportedly having an affair.
In the past two decades, Eastern Europeans have seen their dictatorships transformed into democracies, their centrally planned economies turned into market-based ones, and their expectations of government officials rising to include clean business and accountability.
And while the recent past of Croatia is different from its northern neighbors, people here are fed up, too, say the hackers.
It has been almost two decades since Croatia was fighting a bloody war for its freedom from Yugoslavia, from 1991 to 1995, after the union disintegrated. The cost of Croatian sovereignty following its declaration of independence in 1991 was a death toll of 250,000 and damage to the country amounting to $110 billion.
The country spent the past 17 years rebuilding and has come a long way developing its industry and tourism sectors. Even so, economic and political problems persist ranging from skyrocketing youth unemployment to rampant corruption. In 2012, Croatia's former Prime Minister Ivo Sanader was sentenced to 10 years in prison for accepting a bribe of $6.4 million from the Hungarian energy group MOL, in return for ensuring the group secured controlling rights in Croatia's state oil company INA.
Sanader was also accused of war profiteering for receiving more than $700,000 in kickbacks from Hypo Alpe Adria Bank of Austria in 1995, when he was deputy foreign minister.
That led to Sanader's Democratic Union being kicked out of office in 2011. The country has new leadership in the form of Zoran Milanovic and his Social Democrats, but many locals say the government has not done enough to combat corruption. And like their neighbors in the region, Croatians have been protesting on the streets over the past few months.
But now some are going further. As elected officials remain slow to reform or to respond to the public's growing demands, new groups like Croatian Revolution Hackers are demanding that the people's aspirations be heard. They are risking jail terms of up to three years if they are caught for their hacks.
But, "we don't really care because are doing the right thing," Dizi said. "As long as we feel good about this, we don't care."